Located next to other Ohio cities like Barberton, Wadsworth, and Copley, the little city of Norton has been around since the year 1818. Back then it was known as Norton Township and had only a small population of a few hundred that spanned seven individual villages. The area has seen slow growth over the last two centuries but officially became a city in 1969.
As more people are moving to Norton, they often wonder what to expect from this small Akron suburb. With easy access from Norton, OH to Cleveland about 37 miles away to the good schools, nice neighborhoods, and local jobs around town, there are plenty of things to enjoy when living in Norton.
1. People of Norton, OH – Population & Demographics
The current Norton population stands at 12,038 people with a median age of 45 years old. As with most of Ohio, you'll find fairly limited diversity in Norton demographics with about 96% Caucasian, 1.5% African American, and 1.2% people from Hispanic or Latino origins.
Currently, the gender split in Norton is showing around 48.50% female and about 51.50% male. People living in Norton have easy access to great amenities, safe communities, and a lot of fun local activities.
2. Things to Do & Restaurants in Norton
Are you interested to know about the best things to do in Norton? Anyone who wants to brush up on their skills with a firearm over at Marksman, an archery and gun range where visitors can also take Ohio Concealed Carry License classes or purchase archery products and gun accessories. Or if you're looking for a way to spend a day outside, a visit to Silver Creek Metro Park covers 1,008 acres of land with hiking trails, fishing, boating, disc golf, and local wildlife like frogs, deer, and many types of birds.
Marksman


Marksman, 3017 Barber Rd, Norton, OH 44203
View this post on Instagram

Silver Creek Metro Park, 5000 Hametown Rd., Norton, OH 44203
For those who like to keep up with the best places to eat, you'll find a handful of top restaurants in Norton. One of the spots in town you can't miss is Hopocan Gardens, a great diner for wings, fried chicken, and a variety of beer & wine. And while a name like Sweet Henrie's Ice Cream may sound a bit one-sided, this restaurant features a homestyle menu of breakfast dishes, sandwiches, soups, and more to go along with their delicious ice cream.
View this post on Instagram

Hopocan Gardens, 4396 Hopocan Avenue Ext, Norton, OH 44203
Sweet Henrie's Ice Cream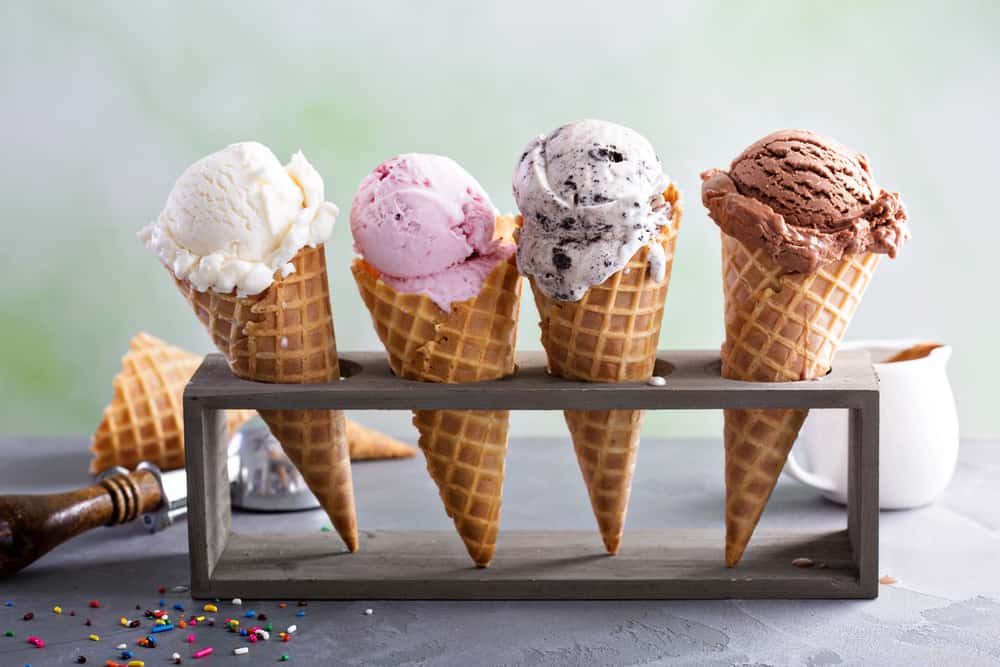 Sweet Henrie's Ice Cream, 1365 Gardner Blvd, Norton, OH 44203
3. Norton, OH Cost of Living
People moving to this area will find the cost of living in Norton is about 20% less than the United States average, with lower prices on everything from groceries and healthcare to housing, local utilities, and transportation. Many of these expenses are lower than the average numbers across the state of Ohio as well.
The majority of residents across the city buy their living spaces as the area has about an 84.2%% homeownership rating. As of right now, the average price of a home in Norton is about $148,500, which has gone up by nearly 5% in the last year and figures to rise another 1.4% in the next 12 months. A look at Norton, OH homes for sale is sure to give you a great idea of the options around town that will fit your budget.
And even though only about 15% of people living in Norton rent their homes, there are still plenty of apartments and houses available to lease. The average price of rent in Norton is about $734 per month for a one-bedroom location up to around $1,059 per month for a four-bedroom home.
4. Best Neighborhoods in Norton, OH
Safe and comfortable Norton neighborhoods span a city area of about 20.5 square miles. Individuals moving to Norton can expect to find great options to fit every lifestyle and family size. Some of the top local communities include Brentwood, Western Star, Greenwich, and Hametown.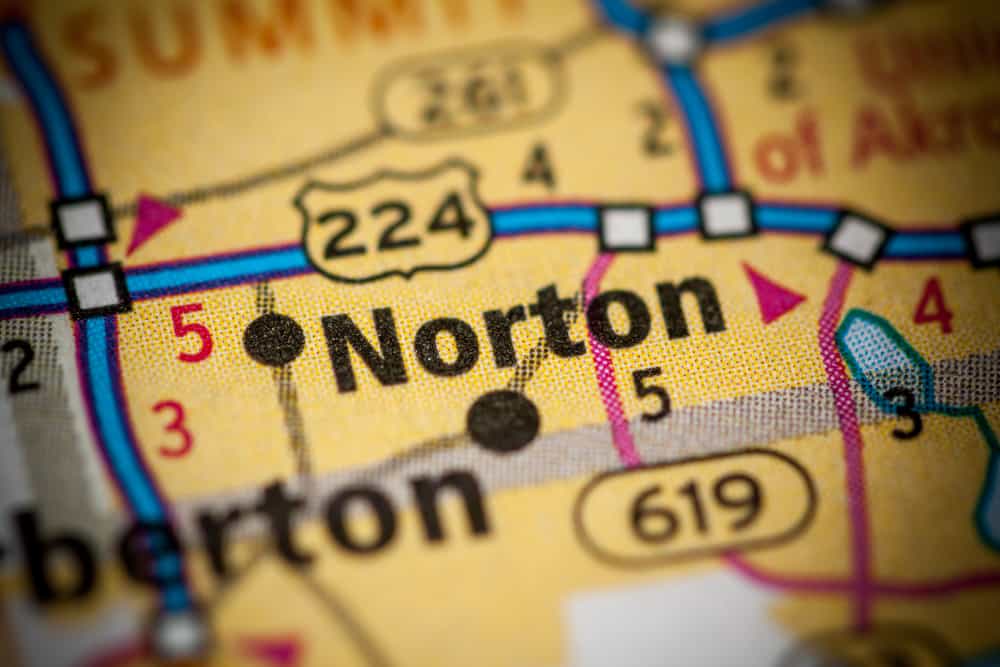 Along the southwest border of Summit County, the zip codes in Norton are 44203, 44230, 44320, and 44321. While the city's area codes are 234 and 330 for anyone who wants to get a new phone number once they arrive.
Looking for places to shop in Norton? You'll find pretty much everything you need in and around the Plaza At Norton such as Acme Fresh Market, CVS Pharmacy, Circle K, and other basic amenities.
5. Schools for Students Living in Norton, OH
The local Norton City School District hosts more than 1,800 primary-age students, making up about 15% of the city's population. Parents can expect their kids to get a solid education as they search through Norton schools like Norton Primary Elementary, Norton Cornerstone Elementary, Norton Middle/Intermediate School, and Norton High, the home of the Panthers.
And while you won't find any colleges within the borders of Norton, less than 12 miles away is the University of Akron. While the next closest option is Walsh University about 23 miles away in the city of Canton.
6. Jobs in and Around Norton, OH
People moving to Norton will quickly realize that the area is mostly residential, making it a popular bedroom community for commuters. A large portion of working individuals travel from Norton, OH to Akron about 10 miles away to get to their jobs with companies like Summa Health System, FirstEnergy, Akron Children's Hospital, and the University of Akron.
With a median household income of $65,321, Norton jobs offer good opportunities in town as well with local businesses that run out of offices and warehouse spaces.
7. Weather in Norton, OH
There are so many great outdoor activities in and around Norton, making it a fun place to spend time away from home. You'll find exciting destinations such as Edgewood Park, the Barberton Brookside Country Club, and Lake Dorothy Park to name a few of the top places around town to enjoy Norton weather.
Keep in mind, winters in Norton will be freezing and snowy with temperatures between the low 20s and mid-30s, paired with more than 40 inches of white powder every year. But the weather in Norton warms up during the summer months, bringing comfortable temps ranging from the mid-60s to the low 80s. These are the best times to enjoy local activities like hiking, boating, fishing, and more.
Tips for Moving to Norton
Join a tight-knit community of people where you'll have easy access to Akron and a quick drive up to Cleveland.
Find plenty of great things to do both inside and outside at all times of the year.
Expect to pay less for many of your monthly expenses compared to the United States average.
Live in safe neighborhoods surrounded by good schools that are also within commuting distance to many nearby jobs.
Get your snowshoes ready for winter but also anticipate nice, cool winters that can be spent enjoying the outdoors.
Anyone moving to Norton will quickly fall in love with everything this great community has to offer. If you're trying to find a suburb of Akron, don't skip past this amazing option.
Once you make the choice to live in this nice city, let the team at Krupp Moving assist with your transition. Our professional Norton movers are highly trained and experienced in serving people relocating to and from this area. Give us a call today at (330) 359-1491 to learn more about our services or fill out the Request a Quote form at the top of this page for a free moving estimate!