Located just 15 minutes southwest of Akron, Ohio in Summit County, Barberton is a mid-sized city that boasts beautiful parks, tranquil lakes, and a low cost of living you'll never want to give up. Living in Barberton means enjoying a short commute and the benefits of suburban life with something to offer families, seniors, and single adults.
If you're moving to Barberton, you'll find everything you need for a great quality of life with sporting events, cultural attractions, and a rich history that's earned it the nickname "The Magic City" due to its rapid growth. At the heart of Barberton is Lake Anna, a beautiful glacial kettle lake surrounded by a 21-acre park and historic homes. Here's everything you need to know about relocating to Barberton and building your new life.
Barberton Population Facts
The population of Barberton, OH is 26,230 which makes it the 4th largest city in Summit County, Ohio. The median age in the city is 39.6, a bit higher than average for the U.S. and a reflection of the city's working-class population, although the city is trending younger as more young families move to the area for a quieter and more affordable lifestyle. Barberton demographics show the city is 86% white, 7.93% black, 2.36% Hispanic, and 0.64% Asian.
Looking for a safe place to live? The crime rate is about average for the United States but the rates of violent crime and theft are far lower than average for Ohio.
Barberton, OH Cost of Living
So, how much does it cost to live in Barberton? Your money will go farther than you expect! Barberton, like many communities in Ohio, boasts a low cost of living well below the national average. You can enjoy the low cost of living in Barberton without sacrificing the amenities of the big city.
If you're interested in renting, you'll find a good range of rental homes and apartments with affordable rent prices. Barberton rent prices are $606 on average for a one-bedroom apartment and $810 for a two-bedroom apartment, according to Rent Jungle. Ready to settle down and buy a home? The median home price in Barberton is just $86,800. When living in Barberton is so affordable, it's definitely a good time to explore Barberton, OH homes for sale to begin settling into the good life.
Additional Barberton Cost of Living Facts
1 gallon of milk: $2.84
One dozen eggs: $1.46
Inexpensive restaurant meal: $13
One pound of chicken breast: $3.50
Basic utilities for an apartment: $198.90
Best Barberton, OH Neighborhoods
When you're moving to Barberton, one of your biggest questions may be, where should I live in Barberton? For a mid-size city, Barberton has a large selection of neighborhoods ranging from typical Midwest suburban-style neighborhoods and planned communities to historic areas.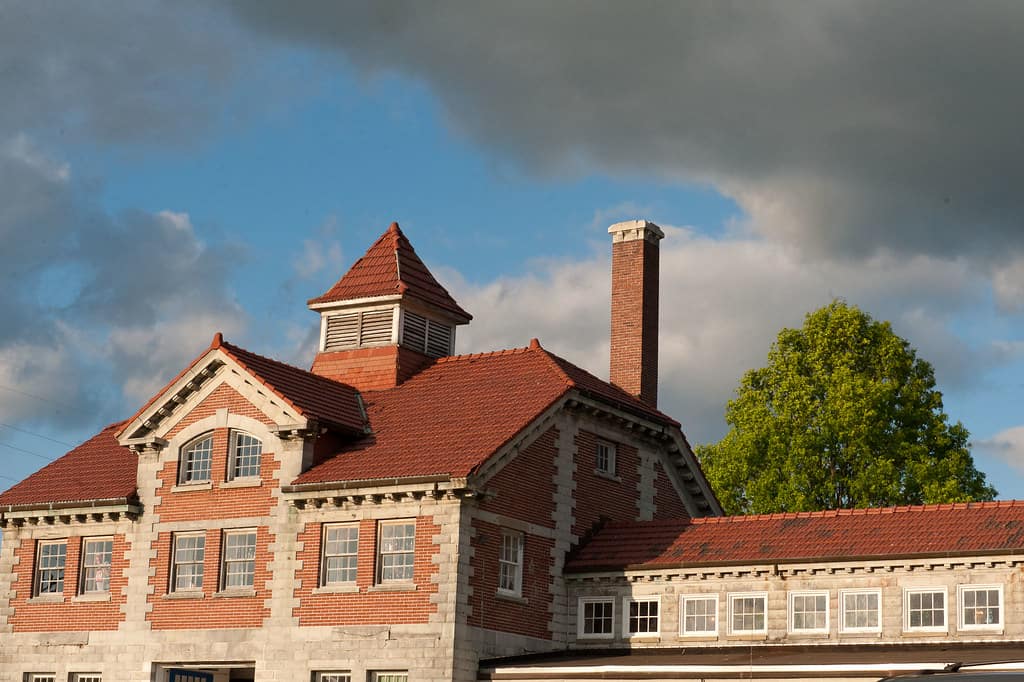 One of the best neighborhoods for families is Lake Anna, one of the most densely populated and beautiful areas of the city with plenty of parks to explore. The largest neighborhood in Barberton is Barberton Northend with more than 12,000 residents. One of the best areas to live in Barberton if you want to be close to the action is Downtown Barberton and it has more than 7,500 residents.
The Barberton zip code is 44203 and the area code is 330 across all neighborhoods.
Temperate Weather in Barberton, OH
Living in Barberton means getting used to all four seasons. The Barberton climate is typical of the Midwest with dry, cold winters that can come with snow and rain and about 47 inches of snow per season — much less than you'll see in the snowbelt farther north. Summers tend to be humid and warm with temperatures that sometimes exceed 90°F. July is the warmest month in Barberton with an average temperature of 72°F, ideal for enjoying the great outdoors.
Be sure you pack your raincoat and boots when you move to Barberton. On average, there are 142 days of precipitation of some kind per year. The good news? Your lawn and garden will grow beautifully with little effort on your part!
Best Things to Do & Places to Eat in Barberton, OH
It may not be a big city, but there are always fun things to do in Barberton that the whole family will love. Here are just some of the cool things to do in Barberton with kids and friends.
Take a break from the hustle and bustle at this beautiful spring-fed lake. This is one of the best free things to do in Barberton with hiking trails, lake swimming, and fishing.
Silver Creek Metro Park, 5000 Hametown Rd, Norton, OH 44203 (330) 867-5511
In the mood for a glass of wine, live music, and stunning views? The Winery at Wolf Creek is the perfect Barberton place to go to unwind with friends with events happening every week.
The Winery at Wolf Creek, 2637 S Cleveland Massillon Rd, Norton, Ohio 44203 (330) 666-9285
Stop in at Hodge's Cafe for their famous half-pound burger, a Barberton classic. Hodge's doesn't just have the best burgers in town; they may be the best in all of Summit County!
Hodge's Cafe, 897 Wooster Rd W, Barberton, OH 44203 (330) 825-6073
This old-fashioned, 50's style diner has everything you're looking for: friendly service, amazing coffee, and all-you-can eat specials perfectly cooked every time.
581 Norton Ave, Barberton, Ohio 44203 (330) 745-6310
Barberton, OH Job Opportunities
Barberton has more than 11,000 employed residents, many of whom work in retail, health care, manufacturing, and public administration with median household income of $40,592. Considering a move to Barberton for a job? Top employers in Barberton include energy giant Babcock & Wilcox Co. which employs more than 1,000 people in the city; Summa Barberton Hospital which employs more than 1,600; and BWX Technologies, Inc., a nuclear parts manufacturing facility. Many residents also work in nearby Akron with a short commute of just 7 miles.
If you're looking for a new line of work, you can check current job listings in Barberton to get started.
Barberton Schools
Moving with the kids? You'll probably want to get a feel for the school district before relocating to Barberton. The city is served by the Barberton City School District with four schools and total enrollment of more than 3,800 students.
The city is also served by a vocational college, the Arkon Testing Lab & Welding School, plus the nearby Stark State College which has a Barberton Satellite Center.
Tips for Moving to Barberton
Enjoy a short commute to nearby Akron
Barberton's low cost of living is perfect for families and seniors
Choose from nearly one dozen great neighborhoods
Go fishing, hiking, and swimming at Silver Creek Metro Park
If you're looking for a new community with affordable living, beautiful scenery, and great job opportunities, you've found it in Barberton. When you're ready to start moving to Barberton, give Krupp Moving a call at 330-359-1491 to make your transition smooth and worry-free.