Commonly known as the birthplace of professional American football, Canton is a popular destination for fans of the sport, as well as people looking for a great community to join. The area is small, but still represents one of the top ten cities in the state of Ohio.
Home to the first professional football team established in 1911, called the Canton Bulldogs, the city has long been a football town. Since then, the area has also had the honor to house the Professional Football Hall of Fame.
People living in Canton enjoy a calm, suburban lifestyle in a community filled with safe neighborhoods. The real estate market is one of the most affordable you'll find in the entire country, and the cost of living there is highly competitive as well. Local families love the recurring events that surround the city and young students are part of some great school systems.
Are you going to be moving to Canton? We've put together this guide to help you be fully prepared for what to expect from the city.
1. Pro Football HoF
Canton is home to the Pro Football Hall of Fame, a central hub for football history. It is one of the top things to do in Canton. They offer football fans a membership with some great perks and deals. With membership levels ranging from the $55 Bronze Plan up to the $1,050 Corporate Member Plan, each option offers special discounts, complimentary admission, and merchandise.
The Hall of Fame building is open daily between 9am and 5pm. Without a membership, adults will cost $25 each and kids $18. There is also a HOF Cafe on the ground level that is open between 11:30am and 3pm. Enjoy a visit to this unforgettable destination and find your football heroes listed among the all-time greats.
2. People in Canton
As a fairly small suburb of Akron, the Canton population currently stands around 72,000 people. Surprisingly, these numbers still make it stand out as the eighth largest city in Ohio. Canton residents are known for their love of shopping and ability to maintain a strong T.G.I.F. mindset with what locals call the "monthly party" on the first Friday of each month.
Just about the entire city gets together to enjoy live music, delicious food, and other events. Even local businesses join in on First Friday to promote their services and share in the festivities. Needless to say, people in Canton are friendly and fully prepared for a good time whenever necessary.
3. Canton Arts District
The home of First Friday events, Canton Arts District is fully immersed in the culture and art scene that surrounds the area. It is always rated one of the most fun things to do in Canton. They even keep an annual list noting the themes for each month's First Friday. All around the district, you'll also find wonderful places to grab a bite to eat when you're ready for a break.
Stop by Arcade Coneys for a classic chili dog, swing over to Thatsa Wrapp for salads and specialty wraps, or fresh sandwiches from Deli Ohio. Once you've eaten your fill, be sure to check out the local shops like Just Imagine Gift Gallery, where you can make fun crafts and decorate ceramics. Or head over to 6th Street Yoga for some relaxing stretching, meditation, and yoga classes.
4. Canton Housing Market
The Canton area housing market is over 50% more affordable than the average across the United States. Currently, the average cost of a home in Canton is around $96,000, which incredibly is a 7.5% from 12 months ago. Even with the estimates that it will rise another 6% or so, the prices will still be far below national medians.
For individuals who are more interested in rental options, average rent prices in Canton are around $846 per month, which is nearly three thousand less than the US average. You will find larger homes above that and a few smaller places below this amount, but all are very affordable.
5. Cost of Living in Canton
People living in Canton enjoy a cost of living index that is well below national averages in just about every way. Transportation is over 15% less, health care is 17% less, and even food costs are about 7% less on average. You can find a gallon of milk for $2.50, a loaf of bread for $1.80, and a dozen eggs for around $1.70.
The local transportation company is known as Stark Area Regional Transit Authority (SARTA) and offers some convenient deals to use the bus system. An all day pass is only $3, with a ten ride pass discounted down to $15, and the best deal of a monthly pass for $45. Even if you drive your own vehicle, residents of Canton tend to pay less for auto insurance, taxes, and even gasoline.
6. Best Canton Neighborhoods
Living in Canton puts you in the heart of suburbia at its finest. Locals have access to a wide variety of family-friendly city parks and other recreational areas. One of the best neighborhoods in Canton is centered around Lake Cable. It hosts a 700-home community with a clubhouse and one of the oldest shopping centers in Ohio.
The entire city is mainly a residential area, making good use of the 25.5 square miles within its borders.
7. Canton Schools
There are quite a few Canton schools for parents to choose from for their children. With a total of 55 different public and private campuses, you may feel like you'll have to throw a dart to pick the best one. But luckily, some stand out from the crowd like Jackson High School, which consistently ranks as one of the top educational programs in the state.
Canton is also home to trade schools like the Aultman College of Nursing & Health Sciences, along with 4-year undergraduate colleges like Malone University and Walsh University.
8. Canton Weather
You'll find that Canton weather allows you to experience every season in detail. Autumn in Canton can get cold pretty quickly, but not before the leaves turn bright colors of yellow, red, and orange. Winters bring freezing temperatures around 20°F and lower, along with up to 43 inches of snow each year.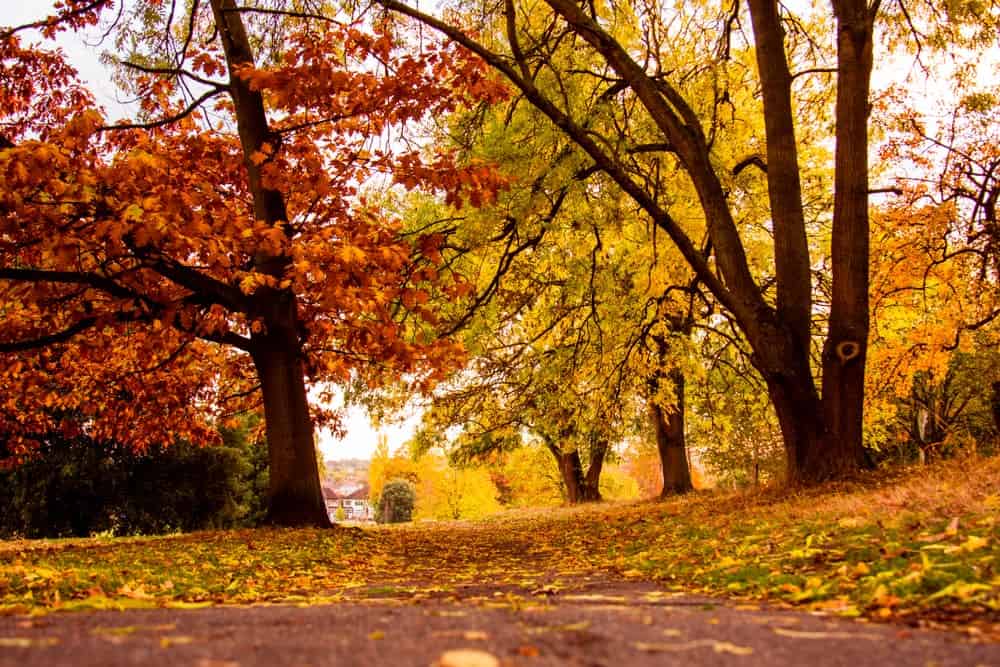 As spring arrives, things begin to warm up and blossoms start to sprout. Summers in Canton are warm and often wet as the area gets about 39 inches of rain each year. But temps tend to stay at a pretty comfortable spot in the mid-80s during that time.
9. Places to Eat in Canton
Every city seems to have restaurants their known for or singular places that stand out. The trouble is that there are too many great places to eat in Canton, making it nearly impossible to narrow it down. But if we have to, here are a few ideas to get you started:
Are You Moving to Canton?
This list is a great start for getting you prepped and ready for living in Canton. You're all set for First Fridays, the varying weather, and the low cost of living Canton provides its residents.
As you're making preparations for moving to Canton, you may decide you need some help along the way. Krupp Moving has a highly-trained and professional ready to assist with any of our numerous Canton moving services. Please give us a call at (330) 359-1491 to get a detailed quote or to learn more about how we can assist you!