Are you planning a relocation to Akron? Whether this is your first home or your tenth, setting up utilities in a new city is an essential part of the moving process, and it can be pretty frustrating if you aren't familiar with the area, the service providers and the schedule. To help make your transition to life in Akron easier, we've made this complete guide to public utilities in Akron, including contact information, how to pay your bills and important rules to follow.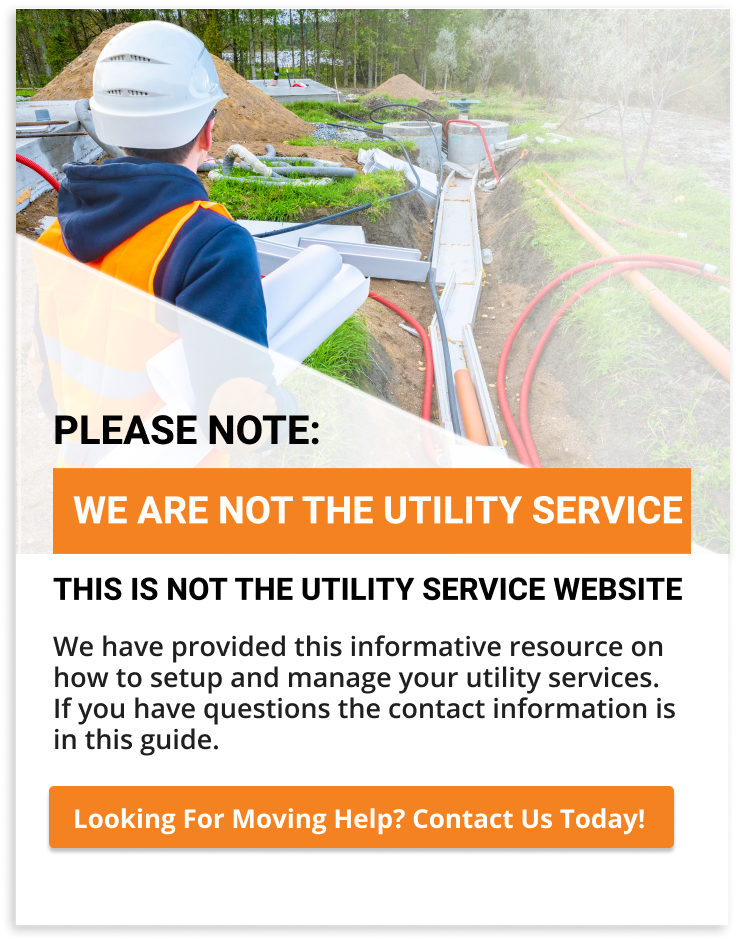 What Are Public Utilities?
Utilities generally refer to recurring services required by homeowners, including electricity, gas, heat, television/internet, water, sewage, and trash/recycling. Some of these utilities, like TV and the internet, are only provided by private corporations, while others, such as trash pickup, are usually services through the city's infrastructure. Public utilities refer to those services supplied by your town, city, or county; while you still have to pay for them, everyone in the city uses the same services, which are therefore funded by the public.
Water Services in Akron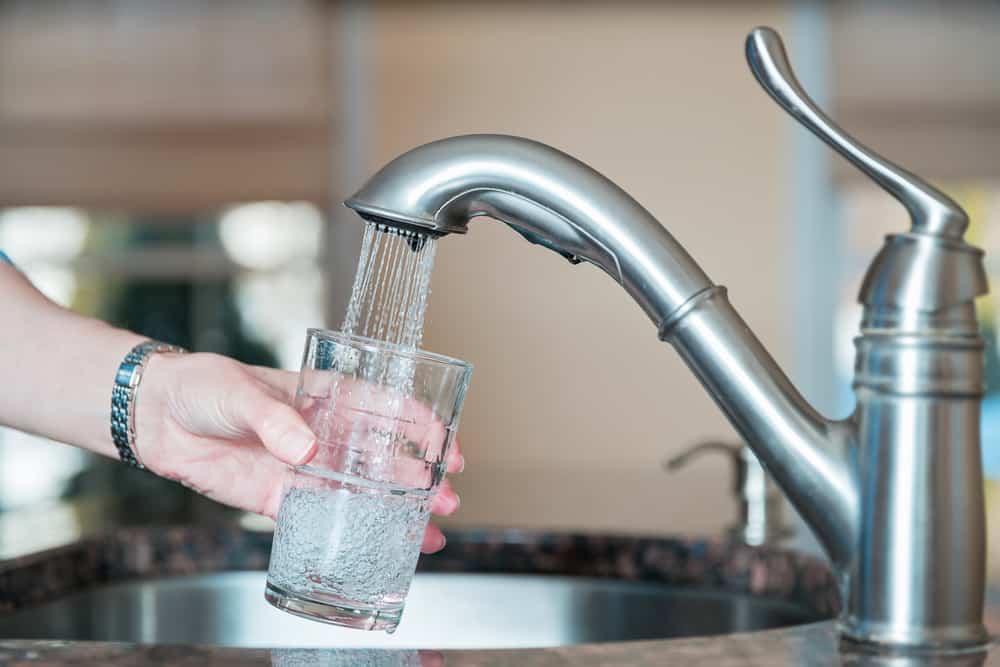 Hopefully, you've never had your water "turned off" by your provider, but even if you've lost water during a pipe repair, or hot water during a power outage, you know how important it is to maintain access to clean water in your home. In Akron, water services are provided by the Akron Water Distribution Division, which serves more than 300,000 people in the city.
How to Set Up Water in Your New Home
Before moving to Akron, you'll want to call the Akron Water Distribution Services Division at the number below and request service starting on the day of your move (or even one day before to be sure it's done). We recommend calling at least three weeks prior to your relocation to give the Division time to sent out a technician to check that your water meter is up and running.
Paying Your Akron, OH Water Bill
Water bills are charged on a rate per HCF* (hundred cubic feet). For Akron, the rates are as follows:
For 0-30 HCF: $2.73 per HCF
For 31-5,000 HCF: $2.45 per HCF
For 5,000+ HCF: $1.29 per HCF
For reference, one HCF is 748 gallons of water.
According to the United States Environmental Protection Agency, the average American family of four uses about 10,000 gallons of water per month, which translates to about 13.4 HCF. Based on the rates above, the average family in Akron would spend about $36.30 per month on water service.
To pay your bill, you'll want to make an account on the Akron city website and go to the online services page, from which you can pay online. You can also pay via mail by check or credit if preferred. If you notice you're using significantly more water than the average family, you might want to check out Akron's Water Saving Tips page for advice on lowering your utility costs.
Important Contact Information for Akron Water Services
Akron Department Name: Akron Water Distribution Division
Phone:

Meter Services (including starting your service): (330) 375-2440
Emergencies: (330) 375-2420
Admin Offices: (330) 375-2227

Customer Service Hours: The emergency line is open 24/7. All other offices are available from around 8AM-4PM.
Akron Sewage Services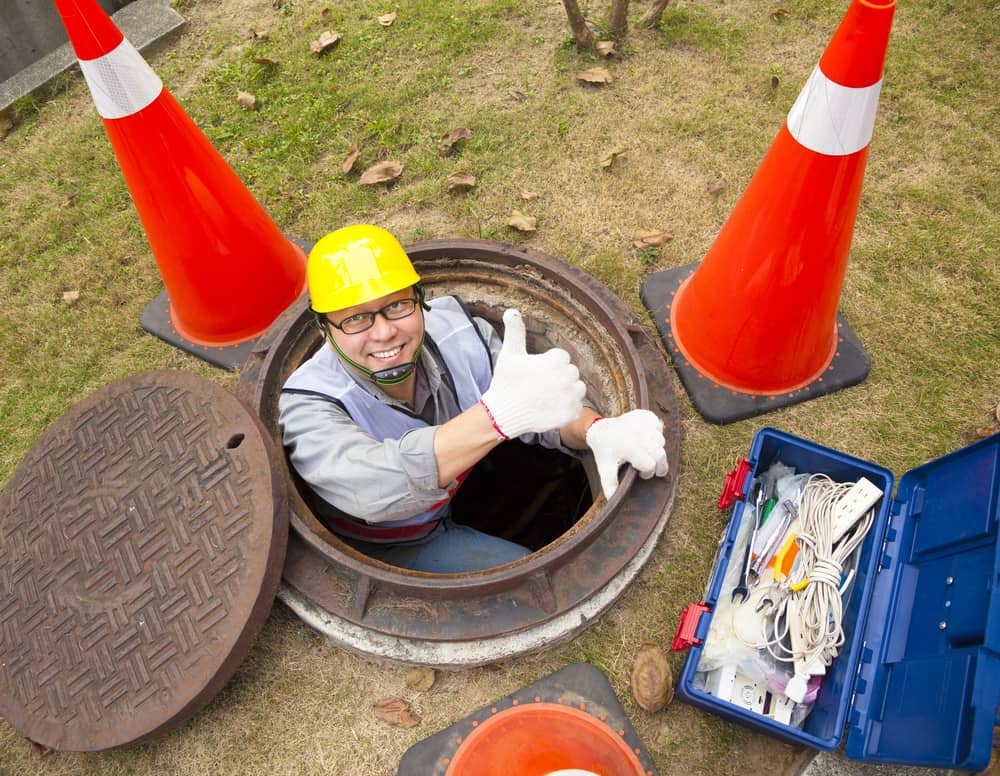 The Akron Sewer Maintenance Division does more than handle waste from your home. They take care of every sewer line, pump station, manhole and storage basin in the city. With more than 1,300 miles of sewers in Akron, this department has plenty of work to do.
How to Set Up Sewage Services in Akron, OH
Setting up your sewer services is very similar to water. Simply call the sewer division and select a start date. You'll want to check on the billing process and say no to paper bills if you'd rather set up auto-pay, or pay online through the account services page.
For residential homes, the sewer rate in Akron is $10.659 per HCF.
Homeowner Sewer Responsibilities
While the Sewer Maintenance Division is responsible for keeping the city's sewers clear and treated, homeowners are required to keep their sewer lines (also called laterals) clear and free of blockages. The main blockages in sewer pipes are grease, sanitary wipes, and paper towels. Your responsibility extends to all the pipes from inside your home, to the point where they join the main sewer line. Here are some key points to keep in mind:
If a line breaks between your home and the main line, it's your responsibility to pay for the repair.
You must use a licensed sewer contractor to fix any sewer issues in your home.
If you experience stormwater overflow in your home whether it be in your sump pump, home drains or elsewhere, you are not allowed to drain that water via the sewage pipe system. This helps prevent backups and overflows!
If you experience a basement flood or odors from your sewer lines, the city of Akron can send a field agent to help you identify where the issue is, free of charge!
Important Contact Information for Akron Sewage Services
Akron Department Name: Sewer Maintenance Division
Phone: (330) 375-2666
Trash & Recycling Removal in Akron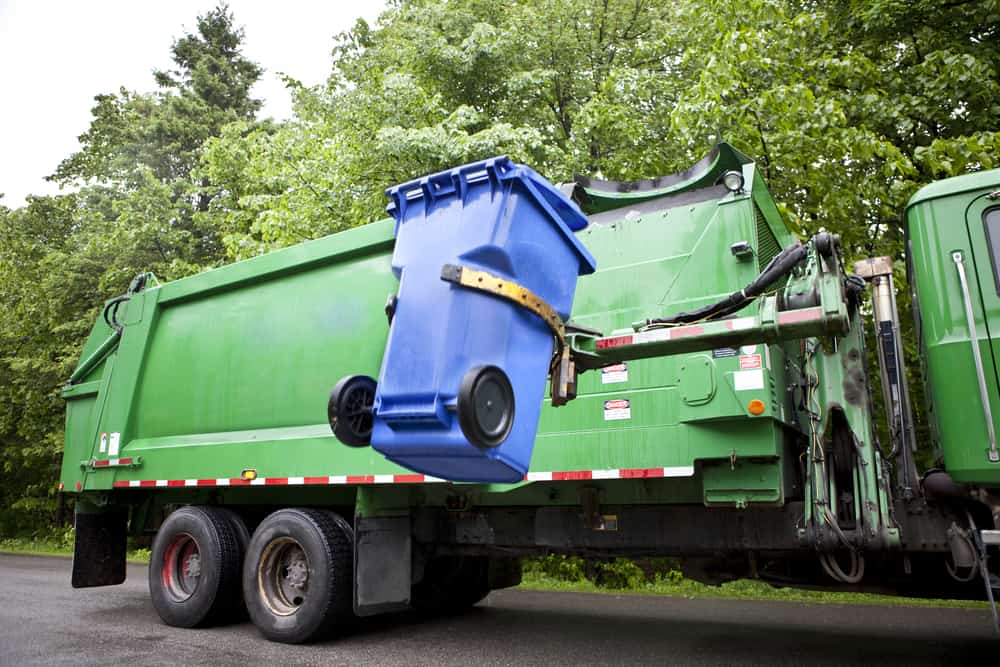 Trash pickup is another essential home utility offered by the City of Akron. In Akron, trash and recycling are run by the same division, the Trash Collection Division. Like water and sewer payments, you can set using your account on the city website to pay your bills, or pay via mail!
Residences that use both trach and recycling in Akron pay $20 per month. Those who are only using trash are charged $22.50 per month.
How Does Trash and Recycling Removal Work in Akron?
Trash and recycling in Akron are usually picked up once per week, at about the same time. To see when your pickup day is, check out this interactive map from the city website. Please note that on weeks with a major holiday such as the 4th of July or Martin Luther King Jr. Day, trash and recycling pickup schedules are delayed by one day after the holiday occurs, and resume their normal schedule the following week.
If you have large items that need to be picked up, like a couch, mattress, TV, etc., these can also be picked up during your normal pickup day. However, if you have extra bags or cans going out to the trash, you'll need to calla head to schedule a Bulk Special Items pickup.
Rules for Trash and Recycling Pickup
Here's what you need to know for trash and recycling removal in Akron:
You are only allowed to use city-issued garbage and recycling carts. Each household receives one cart for free and can purchase additional carts for $50 each.
All bags must be in your cart for pickup, and the cart must be fully closed with the lid in place. This helps prevent the trash from falling into the street when the truck's mechanism picks them up.
Carts must be on the curb by 4:30AM to guarantee pickup and should be removed from the curb by 6PM or according to your HOA's rules.
For homeowners during renovations: You are NOT allowed to place construction materials, plaster, concrete, roofing materials, etc. in your trash can. You also can't put paint, motor oil, or cleaning chemicals in the trash.
Confused about which items are recyclable? Akron has a handy brochure that can help you parcel out your recyclable goods.
Important Contact Information for Akron Trash Services
Akron Department Name: Trash Collection Division
Phone: (330) 375-2311
Other Public Utility Services Offered in Akron, OH
In addition to utilities that you for individually in Akron, the city also provides additional public services to your home and neighborhood streets, mostly funded by property and local taxes. These include:
Snow plowing
Leaf removal – read the rules here.
Street sweeping – check sweeping times posted on your street to know when to move your car.
Storm and debris cleanup
Dead animal pickup
We' hope you've found this guide helpful in jumpstarting your relocation process. If you have any additional questions about public utilities in Akron, you can reach the Utilities Bureau Office at 330-375-2554. For more information about moving to Akron, check out our Complete City Guide to Living in Akron, or give us a call for moving help at (330) 359-1491.