The city of Columbus, OH is a great place to live with plenty of enjoyable activities, comfortable amenities, and nice places to eat. It is known for its unique arts scene and growing tech industry for local workers.
You may be thinking about relocating to Columbus for a new job or because you recently got married. Some people could be moving to the area to start a family or because they're looking for a change of scenery. Others might even need to relocate due to health issues or because you want to buy a house instead of rent.
Regardless of what's bringing you to the area, learning about moving costs in Columbus is key to enjoying a convenient, smooth relocation process. Some of the factors that go into the price include where you're moving to, how many belongings you own, and the local relocation rates.
Understanding your Columbus moving costs is essential so you can set up a budget for the job.
Factors That Affect Your Moving Costs in Columbus
When you put together the details of your upcoming relocation, you'll discover the price is determined with an hourly moving rate. The more information you can give a local moving company, the better your odds of getting an accurate estimate for your moving costs in Columbus.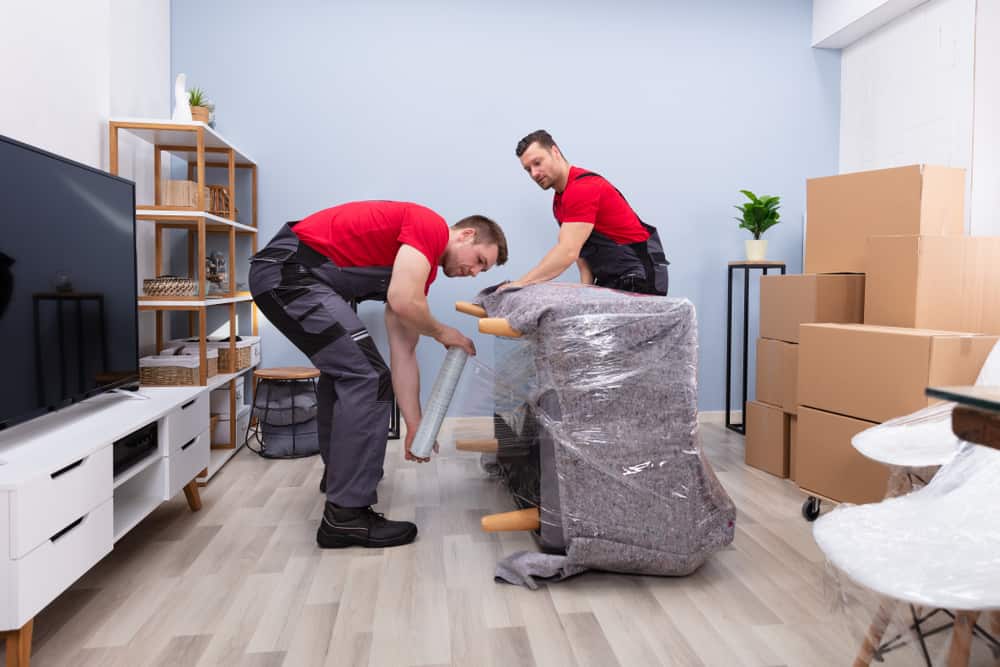 As you consider these factors, the main considerations for the final cost include:
Volume of your belongings:

How many possessions you have will play a role in how long the move takes.

Packing:

Many movers offer helpful packing services that make it easier, but this will be at an additional cost.

Moving supplies:

When you get assistance from a moving company, they'll provide the necessary relocation equipment that is required.

Location access:

The ease of access to your garage and front door will affect your final price.

Stairs:

Locations with multiple levels take additional time and planning, which also impacts your Columbus moving costs.

Furniture assembly/disassembly:

The added service of disassembling furniture and reassembling it will be an added charge on your relocation bill.

Traveling distance:

Time and distance of your move will be considered as part of the moving costs in Columbus.

Special assistance:

Other aspects that will add to the bottom line of your move include relocating a piano, transporting fragile antique items, additional equipment needs, and beyond.
Full-Service Movers vs. DIY Moving in Columbus
One of the biggest advantages of hiring trustworthy movers in Columbus is that they'll make your relocation stress-free and simple from beginning to end. On the other hand, moving by yourself is tiring and could even lead to personal injuries.
The right team will help you save time and energy that would otherwise be spent trying to do everything on your own. They'll put their years of experience and industry expertise to use as they take on every aspect of your transition.
When you consider your Columbus moving costs, they'll supply the relocation materials so you don't have to worry about it. They'll also provide you with packing services to ensure your furniture is protected along the way.
They'll also bring their own specialized moving trucks to make transportation easier and more efficient. In the end, you and your family will stay safe as the best crew handles all the heavy lifting on your behalf.
Average Moving Costs in Columbus
How much do movers cost in Columbus? You can get a fair and affordable relocation estimate from a trusted moving company that is based on relevant factors.
Columbus moving estimates will be calculated based on local hourly moving rates. The final cost is determined by additional items like the size of your home and the number of movers that will be required to get the task completed.
Everything that goes into your moving costs in Columbus is typically adjusted by the amount of time the process will take.
Cost to Move a 1 Bedroom Apartment in Columbus
When relocating from a one-bedroom apartment, the job will usually take between 3 to 6 hours and two movers on site. With a moving cost calculator, local companies can give you a Columbus moving quote that includes this time frame and the number of crew members in the price.
Cost to Move a 2 Bedroom Apartment in Columbus
If you're moving out of a two-bedroom apartment, you can expect the project to take three movers and about 3 to 6 hours of labor. The team you decide to hire will provide you with their hourly moving rates in Columbus so you can get a clear idea of what to expect.
Cost to Move a Home in Columbus
One of the biggest factors in your Columbus moving costs is the size of your location. Depending on that, a home relocation usually takes between 4 to 7 hours and three or four professional movers. If a property is larger, the job could take more time and require additional hands.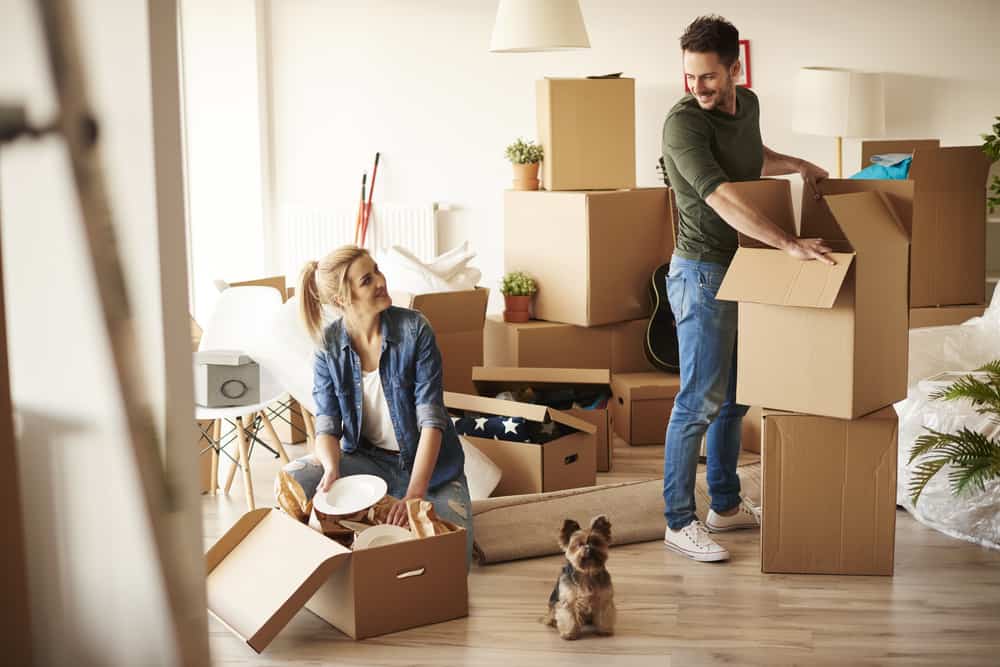 The cost of movers in Columbus varies based on your home square footage, the number of items you have, and where you're moving to. If you're preparing for a long-distance transition, you'll be able to get a binding moving estimate in Columbus.
Tips to Make Your Columbus Relocation More Affordable
Are you wondering how to reduce your cost of moving in Columbus? There are a handful of steps you can take to lower your Columbus moving quote ahead of time.
Get rid of junk:

Throwing out old items or trash around your home will lower the cost that is associated with your upcoming transition.

Pack your own belongings:

When you pack up on your own, it will save you time and money on moving day.

Break down furniture:

If you have furniture or other belongings that can be broken down, do it before the big day to prevent movers from having to handle the task.

Check with HOA/Landlord:

Make sure you contact the homeowner or HOA to see if they have any rules for relocations in the area.

Provide clear instructions:

Create a plan for movers to follow and have a good idea of what steps will make the process more streamlined.

Offer drinks and snacks:

Movers love when customers provide a little pick me up before or during the move, which gives them more energy for the job.
How To Choose a Columbus Moving Company
Picking out the top moving company to handle your transition can be a quick and easy process when you know what to look for. Part of getting the most affordable Columbus moving costs includes finding a team you can trust.
Read online moving company reviews on Google and Yelp

Check their claims rate percentage

Find out how many years they've been in business

Look up how many moves they have handled

Only work with licensed and insured companies

Confirm they offer the specific solutions you'll require

Ask if they have the equipment that will be needed to handle your move
Here at Krupp Moving, we've been serving the area for over 15 years now. Our crews have taken care of more than 12,000 relocations in that time and have maintained an industry-leading 2% claims rate. We also have a 96% referral rate as well as hundreds of positive reviews on Google and Yelp.
Additional Columbus Moving Tips
How much should you tip movers in Columbus?
If you're pleased with the assistance you receive as part of your relocation, an industry standard is to tip each mover $25 or to split about 18-20% of the final Columbus moving costs between the team.
Ultimate Columbus Moving Checklist
Check out our Ultimate Columbus Moving Checklist to get clearly defined steps you can follow to have a simple and straightforward relocation from start to finish.
Get an Affordable Moving Quote in Columbus
Now that you know what to expect from moving costs in Columbus, the next step is to team up with a reliable crew. Hire the top Columbus movers here at Krupp Moving to handle your upcoming transition. Give us a call today at (614) 892-9046 or complete the Request a Quote form for a free moving estimate!