Are you considering moving to Columbus, OH? It isn't just one of the biggest cities in the Midwest; it's a thriving city with a robust economy and a booming population. The capital and largest city in Ohio, Columbus nicknames include the Indie Art Capital, the Discovery City, and the Biggest Small Town in America.
View this post on Instagram
Columbus has something for everyone. It's been named one of the top cities to live for recent college grads, one of the top 10 best big cities in the U.S., and one of the safest cities for families, and one of the top 10 cities for young professionals.
What is Columbus, Ohio known for? It's famous for Ohio State University, one of America's largest universities and football schools. It also boasts a top-rated municipal park system, a top-rated zoo, and excellent recreational and cultural attractions and venues.
Columbus was once the site of many Native American settlements. After the American Revolution, American colonists from the East Coast began moving into the area but found people of multiple tribes and European traders who resisted expansion. This led to conflict for many years that ended with the Treaty of Greenville. It was after this that the first European settlement of Franklinton, now a Columbus neighborhood, was created in 1797.
The city was officially founded in 1812 where the Olentangy and Scioto rivers meet and named for Christopher Columbus. At the time, the area was mostly a hunting ground with dense forests. Four years later, it became the state capital. In its early history, Columbus was an important part of the Underground Railroad and it was a large base for the Union Army during the Civil War. It didn't really begin to grow until the 1950s but, by the 1990s, it was the largest city in Ohio.
Is living in Columbus right for you? Here's what you'll love about this exciting Midwest city.
Columbus Population & Demographics
Columbus is the county seat of Franklin County, Ohio and it's located on the banks of the Scioto River and the Olentangy River. Columbus is 107 miles northeast of Cincinnati, 143 miles southwest of Cleveland, and 176 miles east of Indianapolis, IN.
The population of Columbus is 898,000 with a metropolitan population of 2.12 million. It's the second-largest city in the Midwest after Chicago. Columbus was the only large northern city to grow by over 10% between 2010 and 2017. By 2050, Central Ohio is projected to add 1 million new residents.
The racial and ethnic composition is:
59% Non-Hispanic White
28% Black or African American
6% Hispanic
4% Asian
Columbus has experienced a growth of immigration from Latin America, Asia, and Africa in recent years. Its Hispanic population is mostly Mexican with a small Puerto Rican population. There are also large communities of Chinese, Somalian, and Indian immigrants. Its Somali-American and Somalian population is the second-largest in the world.
Interestingly, the demographics of Columbus, including income, race, and urban/suburban residents, is so close to the U.S. average that the city is considered a typical American city and used to test new products.
Columbus has been named one of the best cities for gay residents and one of America's most underrated gay cities.
Columbus has had its share of famous residents including actress Beverly D'Angelo, Olympian gymnast Simone Biles, wrestler Randy Savage, author R. L. Stine, and Food Network personality Guy Fieri.
Columbus Weather & Climate
The Columbus climate is humid continental like much of the Midwest with large temperature differences between seasons. You'll have cold winters that are sometimes bitterly cold and warm to very hot, humid summers. During winter, the average low is 21 degrees. The summer high in July is 85 degrees. Overall, the weather in Columbus tends to be very pleasant between 70 and 85 degrees for 4-5 months out of the year.
View this post on Instagram
While living in Columbus, you'll get about 22" of snow per year, lower than the U.S. average, but 40" of rain. There are about 178 sunny days per year. There are about 16 days per year with extreme heat over 90 degrees and 109 days per year with nighttime lows below freezing. Expect about 133 annual rainy days with rain throughout the year, not just spring and summer.
The best time to visit Columbus is between June and September when the weather is warm and the snow is kept at bay. If you want to avoid the hottest, most humid days, watch out for July and August.
How to Get Around Columbus, OH – Public Transportation, Driving & Air Travel
Getting around Columbus is easy with two major highways – I-70 running east to west and I-71 running north to south – serving most of the city. The two highways connect downtown at The Split, a frequent source of congestion. Its many highways and outbound state routes mean you can reach almost anywhere in Ohio within two or three hours of Columbus.
Curious about Columbus public transportation options? The Central Ohio Transit Authority (COTA) operates 41 bus routes with ridership of 19 million per year. There are 23 regular fixed routes, 14 express bus services, a downtown circulator, an airport connector service, and night service. Unfortunately, Columbus does not have rail service. In fact, it's the largest American city and metro area without passenger rail.
View this post on Instagram
Cycling is a popular means of transportation in Columbus thanks to its flat terrain, student population, and city programs. There are many bike-friendly events like the monthly Critical Mass ride. The city has a public bicycle program called CoGo Bike Share with 80 docking stations, 600 bicycles and day pass, single trip, or membership options. The new Main Street Bridge also has dedicated bicycle lanes.
The primary airport for the city is the John Glenn Columbus International Airport (CMH). Nine airlines fly from CMH with non-stop flights to 31 destinations.
Columbus Crime – Is Columbus, OH Safe?
Is Columbus a safe place to live? According to FBI Uniform Crime Statistics (2019), the Columbus crime rate is 4,025 total crimes per 100,000 people. This compares to the national average of 2,580 crimes per 100k people. The Columbus violent crime rate is 495 violent crimes/100k people (national average is 382) and the property crime rate is 3,530 property crimes/100k (national average is 2,362). The Columbus murder rate is 11.1 per 100,000 people, more than double the national average.
What is the crime rate in Columbus versus Cincinnati? The Columbus crime rate is 29% lower than Cincinnati! Columbus is even safer than Cleveland with 37% less crime.
While the crime rate in Columbus may seem high, it's actually the safest large city in Ohio. Like most cities, crime tends to occur in just a handful of neighborhoods and downtown. The following are the most dangerous areas of Columbus for violent crime that is 40-60% higher than the city average:
Franklinton (pop 7,300)
Fort Columbus Airport (pop 3,200)
Olentangy River Road (pop 4,000)
South Linden (pop 8,700)
Weinland Park (pop 5,600)
Near Southside (pop 17,000)
North Central (pop 9,500)
Southwest (pop 20,000)
University (pop 35,700)
South Side (pop 15,000)
In just four days in April 2021 in the Franklinton neighborhood, there were 13 assaults, 3 robberies, 2 burglaries, 18 thefts, and one shooting. In a two-month period between March and April 2021 in the safe neighborhood of Worthington, there were only 4 assaults, one robbery, and one burglary.
You can use a Columbus crime map to better understand your risk of crime by neighborhood in Columbus. The Columbus Police Department has a web portal to search crimes by district, precinct, or zone. SpotCrime has an interactive crime map in Columbus that allows you to see crime by neighborhood.
Columbus Economy
The Columbus economy has been booming for years and it is considered one of the few success stories in the Midwest. The city doesn't feel like it's in the Rust Belt with new high-rises for offices, apartments, and mixed-use going up and the population growing rapidly (and up 11% between 2010 and 2018) with educated, young new residents. Meanwhile, most cities in the Midwest and Ohio have been losing people for decades and suffering from stagnating economies. The biggest problem Columbus has had is managing growth, including a huge demand for downtown living, a lack of parking, and a public transit system in need of improvements.
View this post on Instagram
In just a few years, the Columbus economy added billions to its GDP. Franklin County experienced GDP growth of $2.28 billion between 2014 and 2017 alone. In 2019, the GDP of Columbus was $134 billion.
Jobs in Columbus, OH – Average Salary & More
Columbus boasts not only a strong but a diverse economy based on aviation, insurance, education, banking, defense, government, medical research, hospitality, steel, energy, technology, and more. You'll find high-paying career options in nearly any job sector in Columbus. Greater Columbus is home to several Fortune 500 companies and international companies.
Major employers in Columbus include:
Government is the largest source of employment. This includes city, county, state, and federal governments as Ohio's state capital. Click here for City of Columbus job openings and the Franklin County job board.
Financial institutions including JPMorgan Chase, Huntington Bancshares*, and Owens Corning
Insurance companies including Nationwide Mutual Insurance Company*
Hospitals and healthcare systems including Ohio State University Medical Center, Nationwide Children's Hospital, OhioHealth, and Cardinal Health*
Alliance Data*, a marketing services provider
American Electric Power, a large investor-owned utility
Battelle Memorial Institute, the largest private research and development foundation in the world
Worthington Industrials, a steel processing and manufacturing company
Fast food chains White Castle* and Wendy's*
Roxane Laboratories, German-based and one of the world's largest pharmaceutical companies
Siemens, a German international conglomerate and industrial manufacturing company
*These companies are all headquartered in Columbus.
The average salary in Columbus is $66,000 with an average hourly rate of $18.17 according to Payscale. Here are average wages in common jobs:
Registered Nurse: $28/hour
State Tested Nursing Assistant (STNA): $13/hour
Administrative Assistant: $16/hour
Software engineer: $77k
Operations manager: $67k
Human Resources manager: $67k
According to Glassdoor, the best places to work in Columbus according to employees are: Ohio State University, J.P. Morgan, Nationwide, Grange Insurance, CoverMyMeds, State Auto Insurance, and OhioHealth.
What Is the Cost of Living in Columbus, OH?
Is Columbus expensive? As you consider moving to Columbus, OH, that's probably a big question on your mind. The good news is that Ohio overall has a very low cost of living. Despite being a major city with a thriving economy, the Columbus cost of living index is 92.2. This means the Columbus metro area cost of living is almost 8% below the national average! It's also more affordable than Cleveland, Cincinnati, Akron, and Dayton.
Groceries are very close to the national average but healthcare is nearly 14% more affordable. Utilities in Columbus are 11% lower and transportation is 5% below the national average. The housing index is just 80.3. This means the biggest expense you'll face living in Columbus, housing, is almost 20% below the national average!
How much do you need to earn to live in Columbus? The median household income in Columbus is $57,000, just below the Ohio median, with 43% of households earning under $50k.
Columbus Typical Living Expenses
You can compare these common expenses of living in Columbus to what you're currently paying.
Ribeye steak, one pound: $12.81
Half-gallon milk: $1.45
Dozen eggs: $1.01
Movie ticket: $10.54
Fitness club membership: $39.38
Average monthly utility bill is $139.53
According to Numbeo, a family of four will have average monthly living costs of $3,356 without rent.
Columbus Taxes
Don't overlook taxes when you're considering moving to Columbus!
The Ohio income tax rate is progressive and ranges from 0% to 4.787%.
The Columbus sales tax rate is 7.5%. This includes the state property tax of 5.750% and a Franklin County sales tax of 1.75%.
The Columbus property tax rate is $58.489 or $74.797 per $1,000 in assessed value depending on your reduction factor.
If your home has a market value of $200,000, the assessed value is $70,000 (35%). Your property taxes would then be $4,094 or $5,235. This assessed value is multiplied by the mill rate then reduced by the reduction factor and credits. The average effective property tax rate is 1.48% in Ohio, higher than the national average. Columbus is right at this average effective rate.
Columbus Real Estate – Home Prices & Average Rent in Columbus, OH
The Columbus housing market was named the 4th hottest market in the U.S. in 2018 after Midland, TX, Boston, and San Francisco. In 2020, Columbus home prices hit a record high with a median price of $232,000 in the metro area, up 10.5% year-over-year. Of the 33,341 homes that sold in central Ohio in 2020, almost half sold within five days and another one-sixth sold within 5-10 days.
Columbus is definitely still a seller's market with low inventory and homes selling fast!
Considering buying a home while living in Columbus? You'll have to compete with a lot of buyers. The median home price in Columbus is $220,000, up almost 16% in 2021 year-over-year. You can check Columbus, OH homes for sale to see what fits your budget.
Considering renting? The average apartment rent in Columbus is $1,007, well below the national average! The average rent depends on the neighborhood, of course. Here's how much you'll pay for rent in popular places to live:
$1,762 in Dennison Place, Iuka Ravine, Indianola Terrace, Peace District, and NECKO
$1,432 in Italian Village, Short North, and Victorian Village
$1,384 in Fifth by Northwest and Kingswood
$1,326 in downtown, the Warehouse District, the Discovery District, and Northwood Park
Best Neighborhoods in Columbus, OH
Ready to explore the best places to live in Columbus? Whether you're a millennial wanting to be near downtown and the action or you want a safe neighborhood in Columbus for families, you'll find tons of great picks. Here are some of the top Columbus neighborhoods to explore.
Downtown – Best Columbus Neighborhood for Young Professionals & Millennials
Millennials and young professionals are moving to downtown Columbus in droves with a population expected to hit over 10,000 in 2021 and almost 13,000 by 2023. In 2002, the downtown population was just 3,600! Living in downtown Columbus comes with great walkability, amazing views, and easy access to work, OSU, Grandview, and other areas of the city.
German Village – Historic Columbus Neighborhood for Art & Culture
The German Village feels a world away from the rest of the city. This charming historic community is just south of downtown and is still known for its German cuisine and influences. You'll find small shops with artisanal goods like fudge, German pubs, and coffee shops plus the beautiful Schiller Park and outdoor performances.
View this post on Instagram
Clintonville – Great Neighborhood in Columbus for Families
Families love Clintonville for its low crime rate, parks (including the Park of Roses!), and top-rated schools like the Graham School, Whetstone High School, and the Clintonville Academy. You'll find a variety of Tudor and Craftsman homes and be close to both Ohio State University and downtown. Just six miles north of downtown, Clintonville also has a fun business district to explore with cafes, restaurants, and small shops.
Italian Village – Best Neighborhood in Columbus for Foodies
Once a neighborhood of Italian immigrants, the Italian Village is now a trendy Columbus neighborhood known for its diners, pizzerias, and bakeries. The neighborhood has a great craft brew scene with some fun nightlife spots with live music and pool tables. It's also one of the most expensive places to live in Columbus with an average home price of $372,000. Check out Italian Village, Columbus homes for sale here.
Top Restaurants in Columbus, OH
Columbus may not boast a nationally renowned food scene like larger cities, but it's definitely a great place to live for foodies. Here are some of the best places to eat in Columbus for date night, late-night eats, special occasions, and lunch with friends.
View this post on Instagram
The Thurman Café. It's a Columbus icon for a reason! This bustling hamburger joint's claim to fame is the Thurmanator with two 12-ounce burgers loaded with toppings. Be sure to try the coney islands and sloppy fries! The Thurman Café, 183 Thurman Ave, Columbus, OH 43206 (614) 443-1570
Schmidt's Sausage Haus und Restaurant. Voted the official food of Columbus, this long-running restaurant is a nationally registered historic site and located in German Village. Enjoy live oompah music in the historic livery stable with classic German cuisine. Schmidt's Sausage Haus und Restaurant, 240 E Kossuth St, Columbus, OH 43206 (614) 444-6808
Milestone 229. This airy restaurant in downtown Columbus offers a patio overlooking the Scioto Mile fountains and American comfort food with a full bar. Milestone 229, 229 S Civic Center Dr, Columbus, OH 43215 (614) 427-0276
Things to Do in Columbus
Ready to explore fun things to do in Columbus, OH? There are tons of attractions and activities in Columbus for families, singles, seniors, and couples. Columbus has everything from a top-rated zoo and kid-friendly entertainment to a major casino and tons of sports and music venues. It's also home to some of the best parks in Ohio. Here are some of the things you'll love doing while living in Columbus.
Top Columbus Attractions
Columbus Entertainment & Arts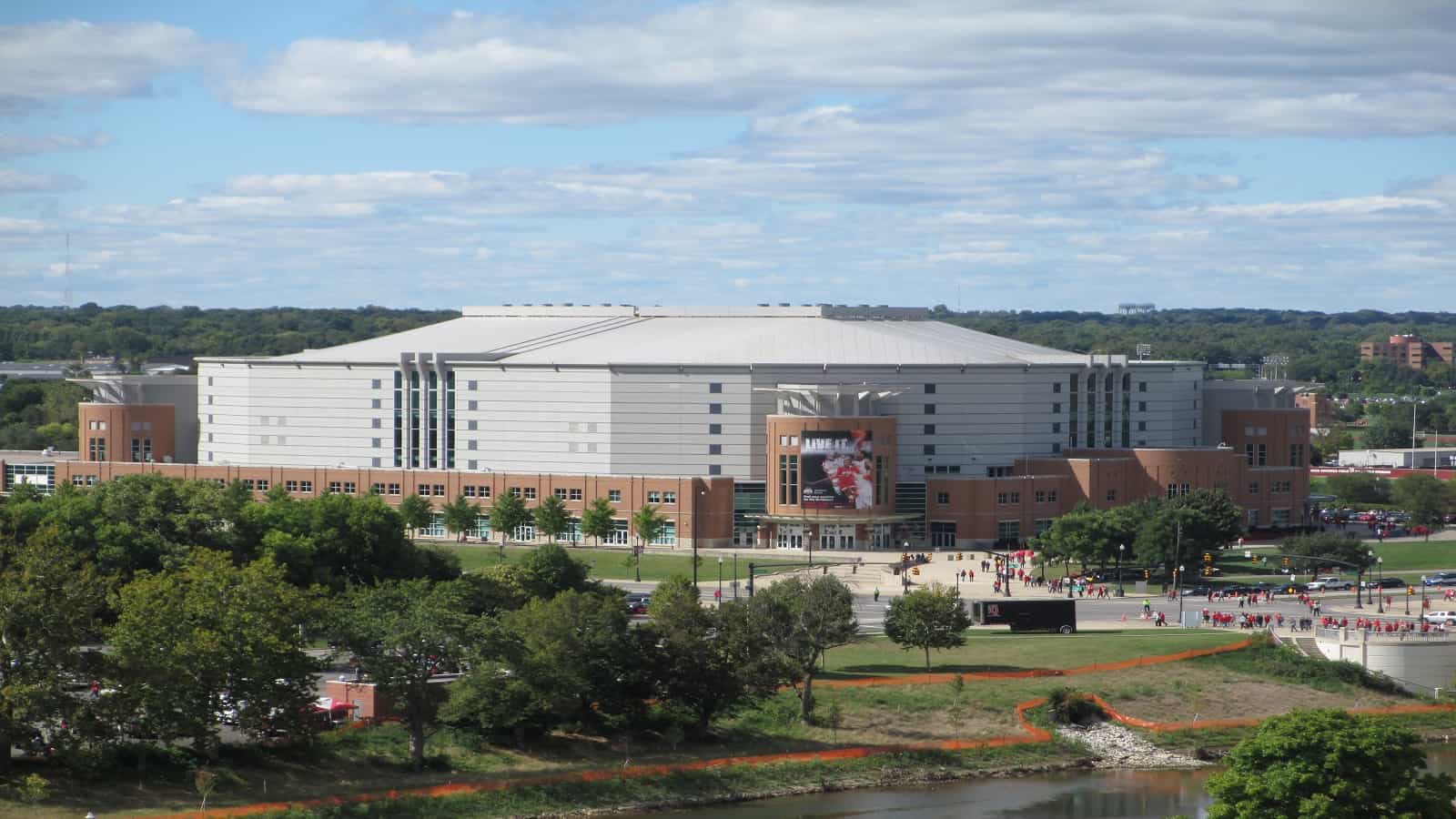 Columbus Museums
Columbus Parks & Outdoors
Columbus Shopping
Easton Town Center is a large indoor-outdoor shopping complex designed to look like a self-contained town.
Lennox Town Center is a popular mall with a movie theater, restaurants, and big-box retailers.
Polaris Fashion Place is a large shopping plaza with 6 anchor tenants and about 200 stores.
Map of Things to Do in Columbus
Columbus Sports
Are you a big football fan? You'll fit right in while living in Columbus! Columbus is home to the Ohio State Buckeyes of Ohio State University, America's most competitive intercollegiate program. OSU funds 36 varsity teams and Buckeye Nation pride is apparent everywhere you go and forms a large part of the culture in Columbus.
The Ohio State Buckeyes football team plays at Ohio Stadium at OSU with a final game of the regular season played in November with games alternating between Ann Arbor, MI and Columbus. The Ohio State-Michigan game is known locally as "The Game" and fervently followed. The Buckeyes were founded in 1890 and have won 8 titles with average annual attendance over 105,000. The Ohio State Buckeyes basketball team plays at the Value City Arena.
View this post on Instagram
Columbus is also home to the Columbus Blue Jackets (NHL) which play at the Nationwide Arena and the Columbus Crew SC (MLS) playing at the Mapfre Stadium.
You'll find other fun sports to follow in Columbus including the Ohio Roller Derby, one of the top 60 roller derby teams in the world, and Arnold Sports Festival hosted by Arnold Schwarzenegger with 80 events and 22,000 competing athletes.
Healthcare in Columbus
Healthcare is a major part of the economy of Columbus and it's home to some of the best hospitals in Ohio.
The best hospital in Columbus is the Ohio State University Wexner Medical Center, ranked #2 in Ohio, nationally ranked in 9 adult specialties, and high performing in 7 conditions and 2 adult specialties. Its ENT program is #5 in the United States. Specialties include cancer, diabetes, cardiology and heart surgery, neurology and neurosurgery, urology, and pulmonology and lung surgery, among others. The hospital has won numerous prestigious awards.
View this post on Instagram
The Ohio State University Medical Center and Nationwide Children's Hospital are both teaching hospitals of the OSU College of Medicine.
OhioHealth Riverside Methodist Hospital in Columbus is ranked #9 in Ohio. OhioHealth is a major healthcare system of Central Ohio based in Columbus. It features 12 hospitals and 200 ambulatory sites, home health, and hospice providers across 47 Ohio counties.
Columbus Schools – Private & Public Schools + Colleges & Universities
Moving to Columbus with kids? You'll be served by the Columbus City Schools (CCS) district, Ohio's largest with 55,000 enrolled students. There are 142 high schools, elementary schools, and middle schools plus magnet schools in the district. There are also several parochial schools operated by the Roman Catholic Diocese of Columbus, St. Paul's Lutheran School, and other private schools available.
Considering higher education? Columbus is home to the Columbus State Community College and the public Ohio State University (OSU), one of America's largest college campuses. It's ranked #19 in the country among public universities with some of the top-rated graduate programs in the U.S. including its pharmacy and veterinary programs.
View this post on Instagram
There are also private colleges and universities to consider including Capital University Law School, Ohio Business College, and Franklin University. In the suburbs, prestigious private schools include Capital University and Otterbein University.
Setting Up Utilities in Columbus & Getting an Ohio Driver's License
Once you've signed a lease or closed on your new home, the next steps you'll need to take before and after moving to Columbus are turning on utilities and getting an Ohio driver's license.
The Columbus Division of Power is a publicly owned electricity provider. The city also provides sewer and water services. To set up utilities in Columbus, call (614) 645-8276.
To get an Ohio driver's license, you must visit an Ohio deputy registrar license agency in person. Bring proof of Ohio address, Social Security number, birth date, legal name, and proof of legal U.S. presence like your birth certificate.
Does living in Columbus sound right for you? Call the friendly movers at Krupp Moving & Storage at 614-892-9046 for a free moving estimate to get started!