As you pull up to a new home, feelings of excitement and thoughts of a fresh start often begin to take over. If you planned ahead, then unpacking, setting up your furniture, and settling in should be no problem. Unfortunately, many people forget to hook up their Canton city utilities before they move, leaving them in the dark when they flip on the light switch.
For your move to go as smoothly as possible, you'll want to plan ahead and set up your Canton utilities before you arrive at the new place.
If you want to avoid the inconvenience of having no electricity or water, use this checklist of providers to see who you should contact. Within a short period of time, you can get all of your Canton utilities set up prior to moving day.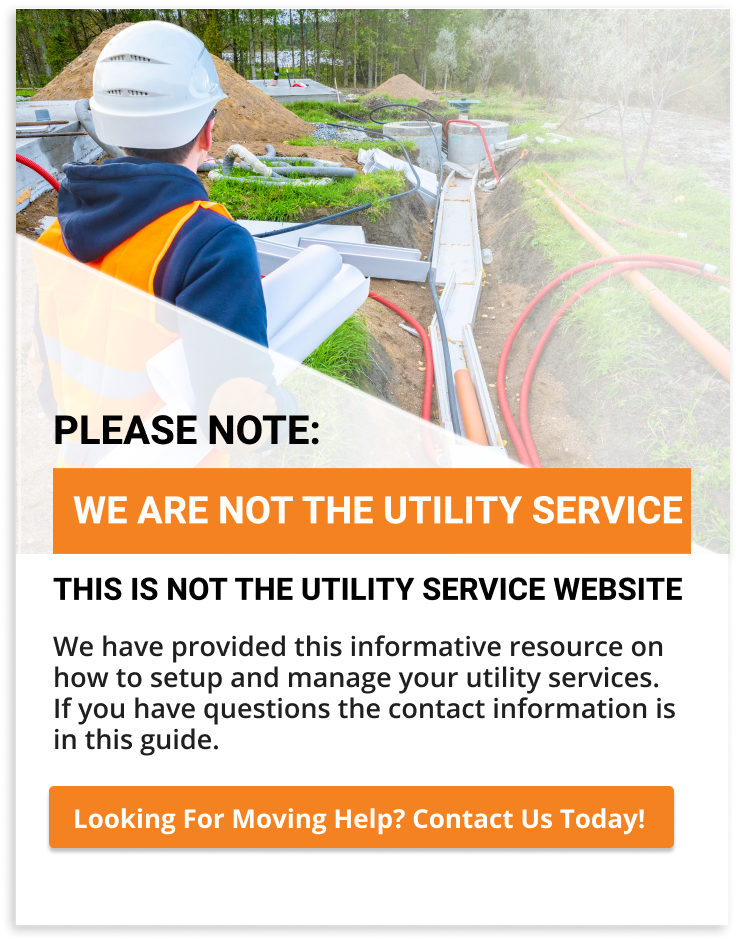 Canton Electric Utilities
For Canton electric services, you can use either Ohio Edison or American Electric Power (AEP). AEP has operations in 11 states and is headquartered in Columbus, OH. Meanwhile, Ohio Edison was founded in 1930 and serves more than 1 million customers. These two companies are in competition with rates that vary so you'll want to look into each option to see which will be best for you.
View this post on Instagram
How to Set Up Your Electricity
To set up your electricity, you can go to the Ohio Edison or AEP website, depending on the option you choose. With Ohio Edison, you may need to wait up two business days for your request to be processed. They will send you an email telling you what your turn-on date will be if it isn't scheduled well in advance.
With AEP, you will use the online form to enter your address, personal information, and payment details. Then, they'll take you through the rest of the steps to set up your Canton electric utilities.
Paying Your Canton Power Bill
To pay your AEP bill, you can use a debit or credit card with a $1.85 fee. You can make a free, immediate payment with your checking account, which can be scheduled up to two days in advance. If you want to pay in person instead of through your online account, you can use a check, cash, or money order at one of AEP's convenient payment locations.
Meanwhile, Ohio Edison allows you to pay your bill online, over the phone, or in person with a quick search to find the nearest pay station.
Both companies also offer autopay options as well if you'd like to simply set it and forget it.
Contact Information for American Electric Power and Ohio Edison
American Electric Power Website
Address: 310 Cleveland Avenue Canton, OH 44702
Phone: (800) 672-2231
Address: 1910 W Market St, Akron, OH 44313
Phone: (888) 544-4877
Canton Gas Utilities
Before you move in, another one of the Canton city utilities you need to set up is your natural gas bill. Dominion East Ohio Gas has been around nearly as long as the U.S., dating back to the Virginia General Assembly, which created the Appomattox Trustees in 1787. These trustees were in charge of overseeing the Upper Appomattox Company, which ultimately led to the creation of Dominion Energy's corporate ancestors.
View this post on Instagram
How to Set Up and Pay for Your Canton Gas Bill
If your home already has a meter and active gas service, you can register with Dominion Energy to get services switched into your name. If you need to start an entirely new line at a newly constructed home, call (888) 619-0786 or email them at [email protected].
With Dominion East Ohio Gas, you can easily pay your bill online for free from your bank account. You can also use automatic bank transfers, credit cards, or debit cards. In-person payments can be made through one of Dominion Energy's payment centers.
If you want to pay your Canton utility bill by mail, write your account number on a check or money order and send it to:
Dominion Energy Ohio, P.O. Box 26785, Richmond, VA 23261
Contact Information for Dominion East Ohio Gas
Dominion East Ohio Gas's Website
Address: 4725 Southway St SW, Canton, OH 44708
Phone: (330) 478-1700
Canton Water Utilities
When it comes to your Canton water bill, Aqua Ohio will be your provider, existing in 19 counties across the state with over 500,000 residents who use their services.
View this post on Instagram
How to Set Up and Pay for Your Canton Water
In order to start services with Aqua Ohio, you'll need to call their customer service line at (877) 987-2782.
To take care of your bill, you can either call to make a payment or use your online account to pay your bill with a card. Other than paying in person at a payment center, you can also mail a check or money order to:
Aqua Pennsylvania, Inc., P.O. Box 1229, Newark, NJ 07101
Contact Information for Aqua Ohio and North Canton Water
Address: P.O. Box 269 Billing, Struthers, OH 44471
Phone: (330) 832-5764
Canton Trash Utilities
When it comes to Canton city utilities, there are a number of options available for your Canton trash provider. You can use Kimble, Republic Services, or Waste Management for your Canton trash services.
How to Set Up and Pay for Your  Canton Garbage Bill
The easiest way to set up your services is by using a provider's online site. You can also call the provider's customer service number to arrange for your services or request a garbage bin. Online payment portals are available for Kimble and Republic Services, while the others will require automatic payments or a monthly payment over the phone.
Contact Information for Canton Garbage Providers
Address: 1511 Shepler Church Ave SW, Canton, OH 44706
Phone: (330) 454-9400
Address: 2800 Erie Street S, Massillon, OH 44646
Phone: (330) 830-9050
Address: 1800 9th Street NE Canton, OH 44705
Phone: (330) 452-9000
Canton Sewer Utilities
You'll also want to set up your sewer Canton public utilities with the Stark County Sanitary Engineering Dept. Residents of Canton are required to call (330) 451-2304 at least 24 hrs in advance of the scheduled connection to get a permit prior to any sewer service connection.
How to Set Up and Pay for Your Canton Sewer Bill
As long as you have the necessary permit, new customers can then call (330) 451-2303 to get their sewer services set up. Your payments can be made through the county's online payment portal.
Contact Information for Stark County Sanitary Engineer
Stark County Sanitary Engineer Website
Address: 1701 Mahoning Road N.E. Canton, OH 44705
Phone: (330) 451-2303
Canton Cable and Internet Service Providers
While some people prefer using the internet to watch Netflix and streaming shows, other Canton residents may also want cable television. The following Canton internet and cable service providers can help you get everything set up with the plans best suited to your needs.
AT&T (DirecTV)
4912 Whipple Ave NW, Canton, OH 44718
Phone: (330) 493-3100
814 Cable Court N.W. Massillon, OH 44646
Phone: (330) 833-4134
4349 Everhard Rd NW, Canton, OH 44718
Phone: (330) 494-0095
Get Your Canton Utilities Scheduled
If you plan on relocating to Canton, you need to get your Canton utilities set up beforehand. It doesn't take long to set up sewer, natural gas, water, and electricity. Once your Canton utilities are scheduled, you can relax and enjoy the excitement of moving to a new home.
Need help with your relocation? Our top-rated Canton movers are highly-trained and ready to serve you! Give us a call today at (330) 359-1491 or complete the Request a Quote form at the top of this page!