Known as the fifth-largest city in Ohio, Akron is a bustling city that is located in the northern portion of the state. It is situated approximately 38 miles south of Cleveland and about 125 miles north of Columbus. Akron was once regarded as the "Rubber Capital of the World", and is now lauded for its thriving economy that spans across industries. Top attractions in the city include the Akron Art Museum, the Akron Zoo, and the Cuyahoga Valley Scenic Railroad.
If you are planning on moving to Akron in the coming weeks or months, knowing about the Akron crime rate is essential. Having access to reliable data will help you select the safest neighborhood in the immediate area.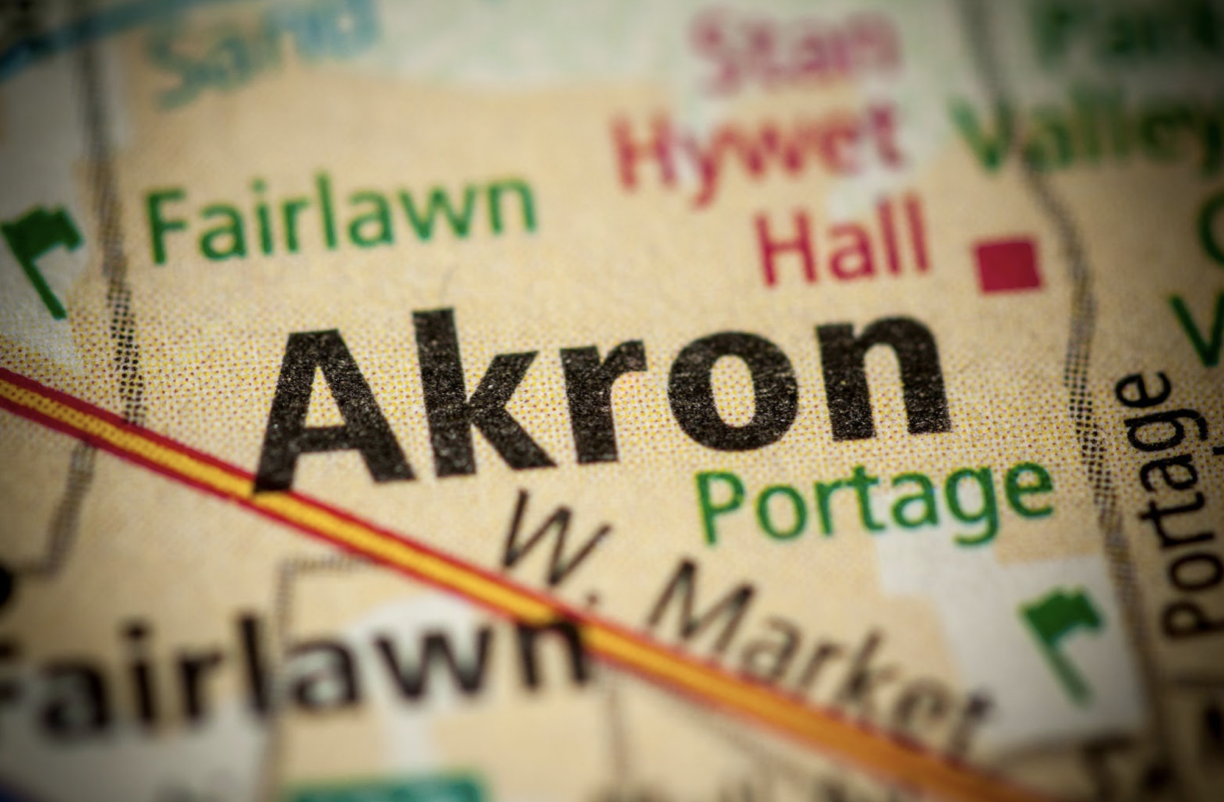 Understanding the Akron Crime Rate – How Crime Rates Are Calculated
Before diving into the specific data related to Akron, it is crucial to understand how a city's crime data is compiled. Crime rates are based on FBI data collected from law enforcement agencies. The three main categories collected are overall crime rates, property crime rates, and violent crime rates. Within each category, there are sub-categories that break down each type of crime in added detail.
When evaluating the crime rate in Akron (or in any city), the FBI discourages using crime rates and statistics to compare cities, metro areas, and states. Rather, crime statistics require context and should be compared over time within one city/neighborhood.
There are a number of other important tips to follow when exploring Akron crime statistics:
Crime rates don't consider special factors that contribute to the crime rate in Ohio, including crime reporting best practices in the city, errors in reporting, and more.

Akron crime figures do not include all offenses.

Only index crimes are included. 

Akron crime rates can be misleading since they do not break a city down into its safest/least safe neighborhoods. Select neighborhoods can have almost no crime, while high-crime areas of Akron contribute the vast majority of the data recorded.

One little-known fact is that FBI statistics do not count Akron shootings

as an offense.

The crime rate in Akron can look good or bad, depending on the indicator

. For example, overall crime can drop while homicides may be on the rise. This is why context is necessary when evaluating the question, "Is Akron safe?"

Not all crimes are reported to the police.

This is especially the case with domestic violence crimes.

Select types of crime are likely to be highly targeted,

meaning that the victim and assailant know each other, and that the crime was not random. Domestic violence is a big example, as it accounts for a large portion of assault/aggravated assault, but crime rates do not differentiate. 
After reviewing the above information, one of the biggest takeaways should be that crime in Akron needs to be evaluated carefully. While crime rates are a useful tool overall, this data is not the sole way to determine if a city, let alone a neighborhood, is safe. Instead, Akron crime statistics should be used as a starting point for your research.
Additionally, most city and state crime rates are based on the FBI's Uniform Crime Reporting (UCR) system. As of 2021, this system was phased out and replaced with National Incident-Based Reporting Systems (NIBRS). 
The NIBRS does the following: 
Collects data on more crimes

Classifies 20+ indexed crime categories (as compared to just eight with UCR)

Differentiates between attempted and completed crimes

Requires agencies to submit detailed information about all offenses committed during a single incident (UCR only recognized the most serious offense in a single incident). 
While NIBRS is a far more robust reporting system, an initial look at how data is now reported may be misleading, as it will likely show a rise in crime rates, especially in cities that adopted NIBRS sooner than mandated. 
What Is the Akron Ohio Crime Rate? 
Akron total crime rate: 4,441 per 100,000

Akron property crime rate: 3,531 per 100,000

Akron violent crime rate: 910 per 100,000

Chance of being the victim of crime in Akron: 1 in 23
How does crime in Akron compare with the Ohio crime rate? The overall Akron crime rate is 105.7% higher than the Ohio state average, and 89.3% higher than the U.S. average. Akron violent crime is 194.7% higher than the state average and 134.7% greater than the national violent crime rate. Within the violent crime category, it is especially important to note that the Akron murder rate is 242.9% higher than the Ohio average and 266.6% greater than the U.S. average. Finally, the total property crime rate in Akron is 90.8% higher than the Ohio average.
Akron Crime Map & Crime Reports
Searching for maps to help you assess crime by neighborhood? This map gives an accurate visual of the dangerous areas of Akron, as well as the safest places to live in Akron.
In addition to this valuable resource, the Akron Police Department offers a Transparency Hub that is updated monthly. This hub gives residents access to Akron police reports and more.
Violent Crime in Akron
Akron murder rate per 100k: 24 (242.9% higher than the Ohio average, and 266.6% greater than the U.S. average)

Akron violent crime rate per 100k: 910 (94.7% higher than the state average, 134.7% greater than the national violent crime rate)

Total number of violent crimes: 1,797

Chance of becoming a victim of violent crime in Akron: 1 in 110
Thanks to special initiatives taken to reduce gun violence by the Akron Police Department, violent crimes continued to trend downward in Akron throughout 2022. In fact, in 2021, felony assaults and murders dropped by 20%.
Property Crime in Akron
Akron property crime rate per 100k: 3,531 (90.8% higher than the Ohio average)

Total property crimes: 6,971

Chance of becoming a victim of property crime in Akron: 1 in 28
Over the last two years, many types of property crime in Akron (such as burglaries and thefts) have been on a downward trend.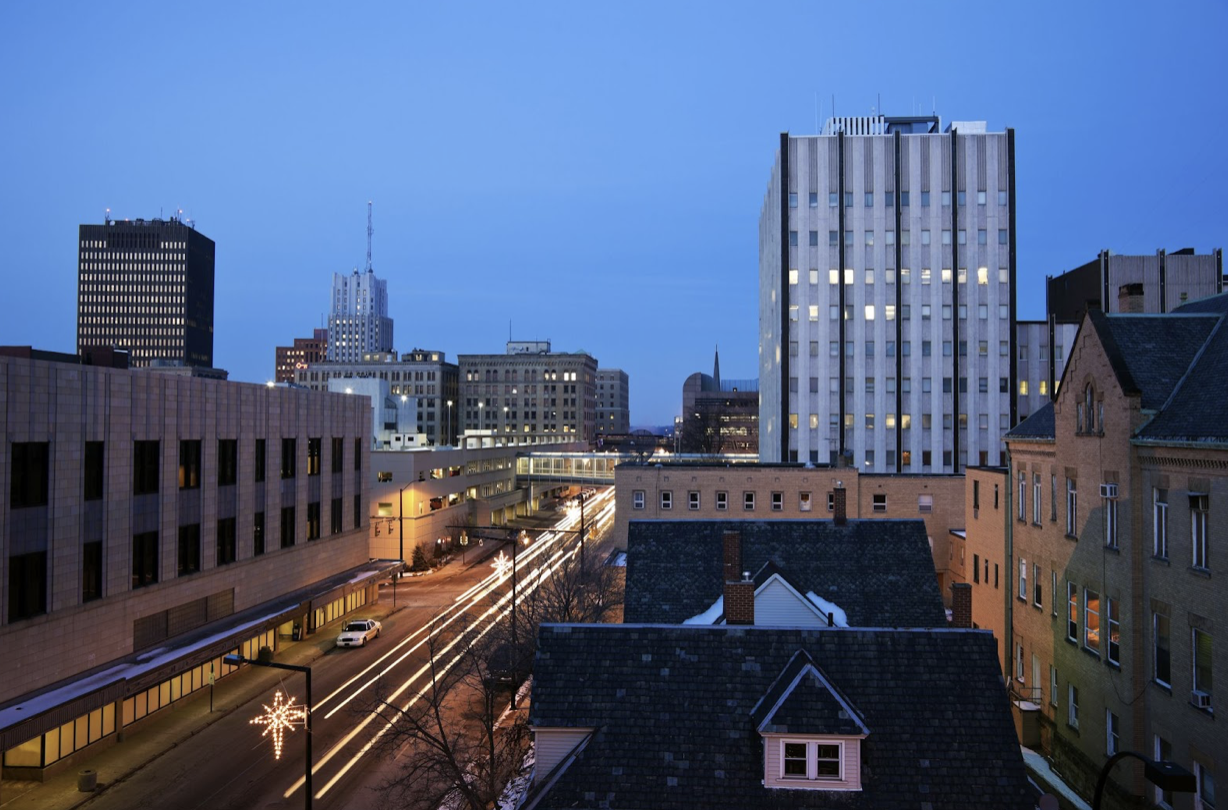 Bad/Dangerous/High Crime Areas of Akron
What are some of the most dangerous spots to avoid in Akron? Here is a list of the least safe neighborhoods in Akron.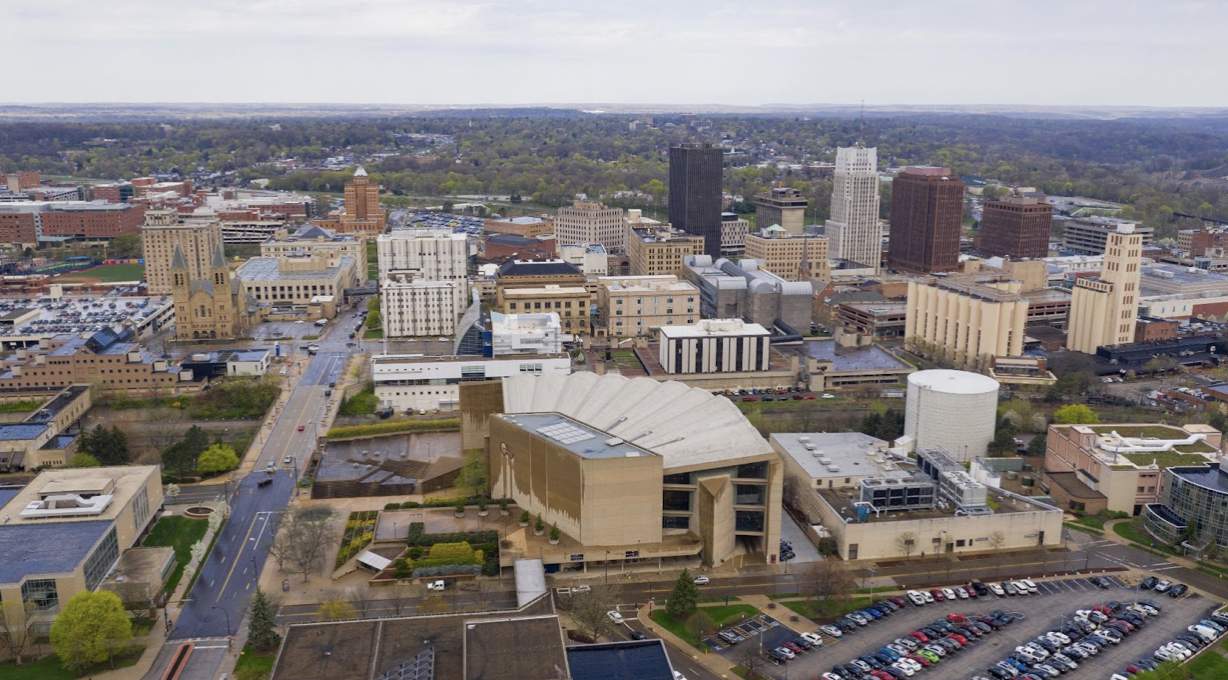 Safest Neighborhoods in Akron
There is a long list of safe neighborhoods in Akron. We've compiled alist of some of the best neighborhoods in Akron, Ohio.
Akron Safety Tips – How to Avoid Crime in Akron
If you are a homeowner, consider installing a home security system on your property. This includes an alarm, as well as glass break detectors, motion detectors, and interior and exterior cameras. Having home security monitoring is often far more affordable than most people think and can also make you eligible for a discount on your homeowner's insurance.

Always lock windows and lock doors! This goes for both your home and vehicles.

In some of the high-crime parts of Akron, don't go out after dark. If you have to go out after dark for work, openly carry pepper spray, which can quickly deter an attacker.

Another effective way to decrease property crime is by adding an increase in lighting to your front and backyard.
Akron Police Department
Chief of Police: Stephen L. Mylett

Officers: 451

Non-emergency number: (330) 375-2552
Serving the City of Akron, the Akron Police Department currently employs a total of 451 officers. The city has separate Neighborhood Response Teams and neighborhood zones.
Akron Ohio Crime Rate FAQ 
Is Akron safer than Cleveland?
Located less than 40 miles apart, Cleveland is more dangerous than Akron. Considered to be one of the highest crime cities in the state of Ohio, Cleveland has a 30% higher crime rate.
How safe is Akron?
Akron has higher crime than the national average. However, it is one of the safer cities in Ohio and has plenty of low-crime neighborhoods.
What is the Akron crime rate?
The Akron crime rate is 4,441 crimes per 100,000 residents. This equates to a 1 in 23 chance of becoming the victim of a crime. There are 910 violent crimes per 100K people and 3,531 property crimes per 100K people.
As with all large cities, crime is present; however, there are safe places to live in Akron. By researching the neighborhoods of Akron, you can easily find the best place to live upon moving to the city. If you want to make your upcoming relocation to Akron a breeze, be sure to enlist the help of our five-star Akron Movers. Contact us today at 330-359-1491 for a moving services custom quote!