North Canton is a small city located in Stark County, OH. The area is best known for being the birthplace of the classic Hoover vacuum, and its main manufacturing location until the company shut down in 2007. Today, North Canton continues to be a hub for many manufacturers, as well as a family-friendly neighborhood with affordable housing, high-quality schools and plenty to do. If you're considering relocating to North Canton, keep reading for all the details on this quaint and charming city.
North Canton Demographics
Wondering who lives in North Canton? This city is home to just over 17,000 people. The slight majority of adults here are married (57%), and one-third of the North Canton population is made up of families with kids less than 18 years old. Most of the residents of this city are White, but 1.5% of the population is African American, and 2% are Hispanic.
While Republicans currently make up the majority of residents at 55.8% of the population, 38.7% of residents identify as a Democrat, and 5.5% identify as Independent. Nearly everyone living in North Canton over the age of 25 has completed high school, and 35% of residents also went on to pursue a four-year degree from an accredited university. The main zip codes in North Canton are 44709, 44720, and 44767, and the primary area code for the city is 330.
How Much Does it Cost to Live in North Canton?
Overall, the cost of living in North Canton is 12% lower than the national average, and 3% lower than the average for all of Ohio. Housing in the city is especially affordable; the median property value here is just $143,900. This makes it possible for more than 70% of people in the city to own their homes! Renting in North Canton is also inexpensive; the median monthly rent here is $769 for a one-bedroom apartment. Most locals own two cars and commute to work, so it's important to keep an eye on changing fuel costs when creating your budget for living in North Canton.
North Canton Weather
Like much of the Midwest, North Canton's weather varies significantly throughout the year, and the area experiences a full four seasons. The average temperature in North Canton ranges from 20 degrees in the dead of winter to upwards of 80 degrees on hot summer days. The city gets its fair share of rain and snow, and the skies here are overcast for much of the year; however, North Canton also gets about 164 sunny days per year for locals to enjoy!
Working in North Canton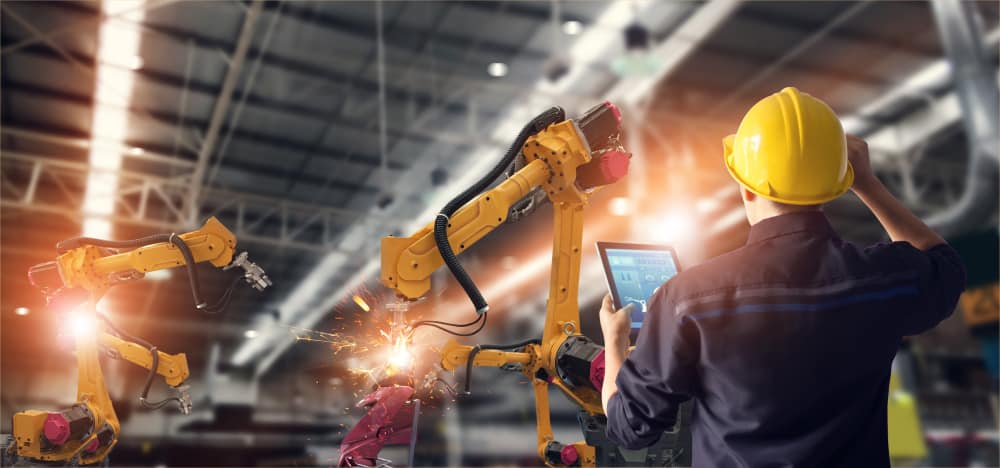 North Canton had a median household income of $57,000 at the end of 2017, which was a 2% increase from the year before. The city's economy supports about 8,300 jobs, and the top industries in North Canton are healthcare, retail trade, education, and manufacturing. Since North Canton is just 15 minutes away from the larger city of Canton, many residents choose to commute instead of working locally.
North Canton Schools
Families living in North Canton have access to top-quality schools in the North Canton School District, which includes an early childhood center, two elementary schools, two middle schools, and one main high school. The main public high school in North Canton is North Canton Hoover High School, which offers a rigorous course load with opportunities for advanced placement courses, as well as a variety of extracurricular activities. In addition, the school received a Silver rating from U.S. News' Best High Schools Report in 2018 as one of the best public schools in Ohio.
Neighborhoods in North Canton
Finding the perfect home is hard enough, but finding a neighborhood you'll love can be daunting, especially if you're moving to North Canton for the first time. To help make your choice a little easier, here's what you need to know about North Canton's top neighborhoods.
Lake Cable: This top North Canton neighborhood is mainly suburban, and dominated by three-to-four-bedroom single-family homes. The median home value in Lake Cable is $250,000, and most of the houses here were built after 1940.
Greentown: While most of the residences in Greentown are owner-occupied, the neighborhood also gets a college-town vibe because it is so close to Kent State University at Stark. Homes in Greentown are generally newer than Lake Cable, and cost $270,000 on average.
McDonaldsville: This popular neighborhood in North Canton is characterized by a mix of single-family homes and small apartment buildings. The median property value here is $237,000, and renters pay an average of $1,100 per month. The area's wide streets and low crime rate make it a perfect place for families with kids of all ages.
Things to do in North Canton
View this post on Instagram
From Downtown's shopping and dining options to the city's top live music venues, there's always something fun to do when you live in North Canton! Looking for a family-friendly outing? Here are two spots you can't miss.
Sippo Lake Park-East
Sippo Lake Park spans 300 acres and features five different hiking & biking trails, plus a playground for kids and a picnic shelter that's perfect for your next family gathering. You can do everything from fishing to kayaking to paddleboarding out on the lake itself, making this park an ideal spot to visit for a full day of fun!
Get directions to the park here.
North Canton Skate & Entertainment Center
This top attraction in North Canton has fun for everyone in the family. In addition to a retro roller-skating rink, you can join in a game of laser tag, climb a three-level rock wall, drive bumper cars and even make your way through a laser maze at the North Canton Skate & Fun Center. If that's not enough, the classic arcade will keep you and your kids entertained for hours on end.
Want to visit? Click here for directions to the Center.
Popular North Canton Restaurants
Wondering where to eat in North Canton? While the city has dozens of delicious eateries to choose from, here are a few of our favorites, which we think you'll love:
Table Six Kitchen + Bar
https://www.facebook.com/Table6Canton/photos/a.500283226736864/1853780918053748/?type=3&theater
Table 6 Kitchen and Bar is a locally owned restaurant that offers a fun, casual environment along with delicious foods and inventive cocktails. Favorite dishes include the maple pecan bacon, 4 types of mac & cheese, and the classic chicken and waffles.
Winking Lizard Tavern
View this post on Instagram
On game night, you'll find many of your North Canton neighbors at the Winking Lizard Tavern, enjoying classic pub food while cheering on their favorite teams. In addition to great food, the Tavern also includes a long draft list of domestic and seasonal brews!
Hours: 11AM-12AM Monday-Thursday, 11AM-1AM Friday-Saturday, 11AM-10:30PM Sunday
Website: http://winkinglizard.com/
Phone: (330) 470-6460
Quaker Steak & Lube
View this post on Instagram
For a fun night out with your family, head over to Quaker Steak and Lube any day of the week. The bar-style menu includes everything from juicy burgers and sandwiches to steaks, BBQ and mac & cheese.
Hours: 11aM-12PM Monday-Thursday, 11AM-1AM Friday-Saturday, 11AM-11PM Sunday
Website: http://thelube.com
Phone: (330) 433-9464
Moving to North Canton Tips
Now that you're an expert on living in North Canton, do you think this city is your new hometown? We hope so! Before you begin relocating, here are a few last tips to make your transition even easier:
Plan ahead, and make a plan B in case of weather or delays.
Pack your "first-day" essentials separately, so you can quickly retrieve and unpack them.
Visit North Canton before you move, to get a better idea of the city and its neighborhoods.
Hire professional movers for a stress-free moving experience.
Need help moving to North Canton? Krupp Moving and Storage is the local North Canton moving company you can trust for a stress-free transition. Give us a call today at (330) 359-1491 to get started.