Shaker Heights is a small city located just 8 miles outside of Cleveland. The area is known for its large homes, friendly neighbors and affordable cost of living. It's a top destination in Ohio for families, with an excellent education system and lots of family-friendly community activities. Wondering if Shaker Heights is the right "move" for you? This complete guide to living in Shaker Heights will give you all the details you need to determine if this city is your new hometown.
Shaker Heights Demographics
How many people live in Shaker Heights? The answer is: More than 27,000 people call this lovely city home. Of those 27,000 residents, 58% are married, and 47% are part of families with kids under 18. The city is very diverse; while 54% of people living in Shaker Heights are White, more than a third of the population is Black, 6.5% are Asian and 2.5% are Hispanic.
About half the Shaker Heights population identifies as religious. Thirty percent of residents are part of the Catholic Church, and a significant amount of residents follow other Christian sects. Another 2.5% of Shaker Heights citizens are Jewish, while less than 1% identify as Muslim or Hindu, respectively. Shaker Heights is also a highly educated city; more than 60% of people living here have a Bachelor's Degree, and 12.4% went on to complete a Master's program. Zip codes in Shaker Heights include 44118, 44120, and 44122; the main area code for the city is 216.
The Best Shaker Heights Neighborhoods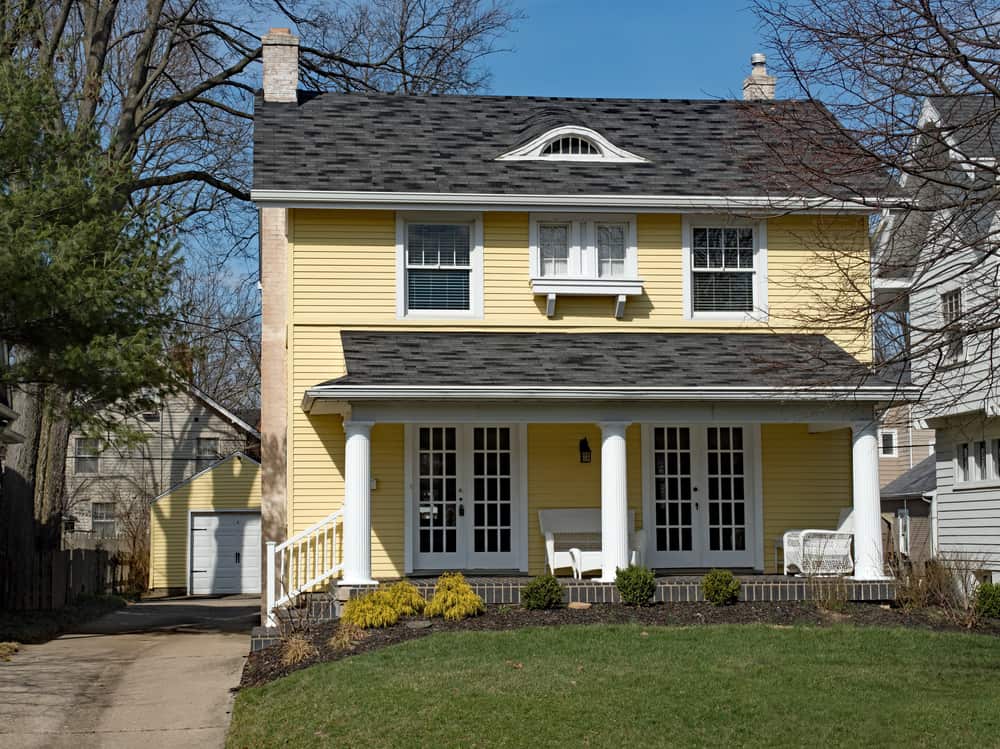 You might think that once you decide on a city, you're ready to buy your home anywhere you'd like. But in reality, every city comes with a variety of neighborhoods, each with its own personality and culture. Even if you know what you want in a neighborhood, finding a place that matches your style in a completely new city can be difficult! So, to help, here are a few of our favorite communities in Shaker Heights that we think you'd love.
Shaker Heights Cost of Living
Wondering how much it costs to live in Shaker Heights? The city itself is very affordable, with an overall cost of living that's just 7% above the national average. One aspect of living in Shaker Heights that is slightly more expensive is housing. The median home value in the city is $213,100, which is 62% higher than the median for all of Ohio. Renting in Shaker Heights costs about $945 per month on average; however, more than 60% of Shaker Heights residents choose to own their homes, rather than rent.
Property taxes in Shaker Heights add to housing expenses; on average, residents of the city will pay more than $3,000 per year in property tax. Most people living here own two cars and have an average commute time of 21 minutes, so it's important to make room in your budget for fuel and repairs as well.
Jobs in Shaker Heights
The median household income in Shaker Heights is $79,519, which is more than 20K higher than the State and National medians. Why? Because people living in Shaker Heights have access not only to their local economy but to job opportunities throughout the greater Cleveland Area. Manufacturing, finance, and health technology make up some of the top industries in and around Cleveland, offering a range of occupations to local workers. Businesses in Shaker Heights itself currently employs more than 13,000 people, and the area is seeing positive job growth year-over-year.
What's the Weather like in Shaker Heights?
The answer is: it varies. The average temperature in Shaker Heights swings from a high of 89 degrees in mid-Summer, to a low of just 7 degrees on Winter's coldest day. The city is less sunny than the American average, enjoying just 160 days of sun per year. Shaker Heights only gets about 1 inch more rainfall per year than the national average, but the city welcomes about 68 inches of snow each year, compared to a US average of just 26 inches. When moving to Shakers Heights, make sure you bring clothing appropriate for all seasons, and a shovel for your driveway.
Shaker Heights Schools
If you are thinking about starting a family, or have school-aged children, living in Shaker Heights is a fantastic choice because of the great public school system in the city. Shaker Heights schools are known for their commitment to learning and innovation. The city district was the first in the Cleveland area, and the 8th in the entire nation to offer International Baccalaureate Programme courses to students. Additionally, schools in the district also offer several Advanced Placement programs, ensuring that students are well prepared for any higher education institution.
The Best Things to do in Shaker Heights
View this post on Instagram
Looking for fun activities in Shaker Heights? There's always plenty to do in this beautiful city. One of our favorite places to visit is the Nature Center at Shaker Lakes. At the Lakes, you can enjoy trails that wrap around the Lakes, including an "All People" trail that is handicap-accessible. The Center also hosts a variety of events throughout the year and offers an Outdoor Adventure Camp for kids ages 3-14.
Nature Center Information:
View this post on Instagram
Another top attraction in Shaker Heights is the Maltz Museum of Jewish Heritage, located in nearby Beachwood. Since opening in 2005, the Museum has included both permanent and seasonal exhibits to teach visitors about Jewish culture and history. For history buffs, the Museum also brings in guest lecturers and hosts film screenings with informative Q&A sessions.
Maltz Museum Information:
Shaker Heights Top Restaurants
Looking for Shaker Heights' best restaurants? You won't have to go far to enjoy delicious meals, any night of the week. Here are a few of our favorites, to help you get started:
Zanzibar Soul Fusion
View this post on Instagram
Want a great night out with the whole family? Zanzibar has you covered! The soulful menu includes favorites like jerk chicken, fried green tomatoes, chicken and waffles and more.
Swerve Grille
View this post on Instagram
For live music and delicious food, stop by the Swerve Grill on Chagrin Boulevard. The pub-style menu features everything from juicy burgers to healthy veggie wraps.
Batuqui Brazilian Restaurant
View this post on Instagram
Though this restaurant is technically in Cleveland, it's still a favorite option among Shaker Heights residents! Visit the house-turned-restaurant any night to enjoy classic Brazilian cuisine and cocktails in a warm, inviting atmosphere.
Moving to Shaker Heights
If you want to live in a beautiful home with lots of land, have job opportunities in one of Ohio's largest cities, and send your kids to excellent schools, then moving to Shaker Heights might be the perfect choice for you! We hope you've found this guide helpful, but if you have any more questions about what it's like to live in Shaker Heights, you can always reach out to us at (330) 359-1491 to speak with a friendly staff member. Our Shaker Heights movers can help make your relocation effortless with our range of moving packages in Shaker Heights. Whatever your needs are, trust Krupp Moving & Storage to be there for you, and let us be the first to welcome you to the wonderful community of Shaker Heights.