Moving to a new home in Cuyahoga Falls, OH, is an exciting experience. You get to meet new people, find new restaurants, and enjoy an entirely new neighborhood. While there are many things you can look forward to, there are some potential problems you need to plan ahead for.
Sometimes, people move into a new home and don't realize they need to set up their Cuyahoga Falls utilities. Because of this, they initially go without water and electricity or get all of their utilities turned off temporarily. Rather than dealing with having no utilities for any period of time, plan on setting up electricity, sanitation, trash, recycling, and water bills.
It usually only takes a few minutes, and once you have finished setting everything up, you'll be ready to relax and enjoy your new home.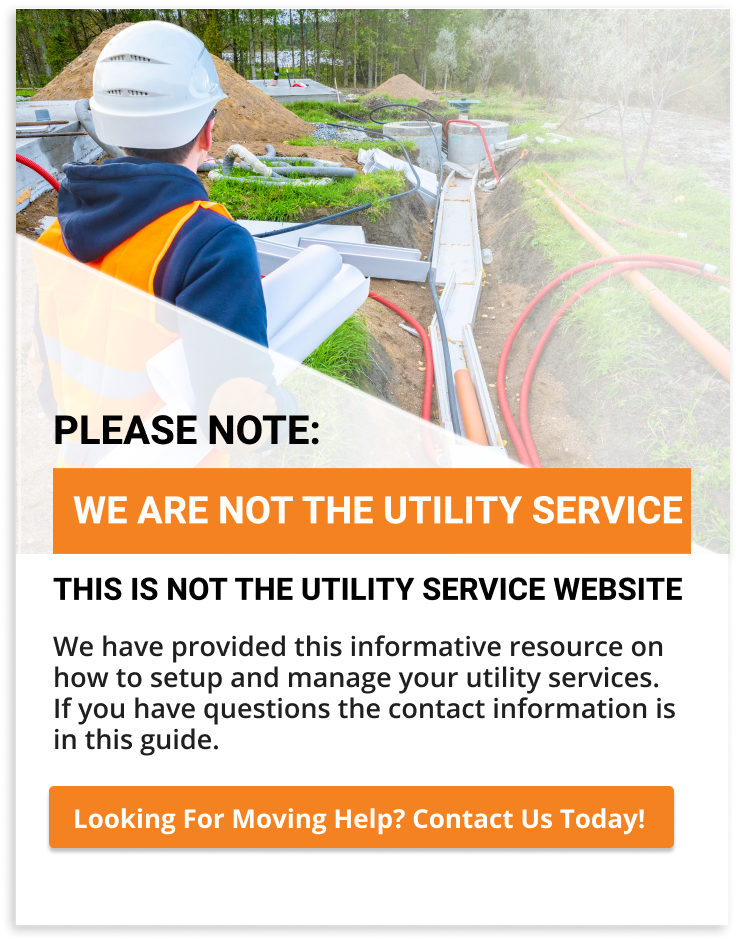 Cuyahoga Falls Electric
Like other utilities in the area, Cuyahoga Falls electric services are run by the city. While many electric providers operate separate from individual municipalities, Cuyahoga Falls is one of the exceptions. You can find all the information for setting up your electricity services through their website.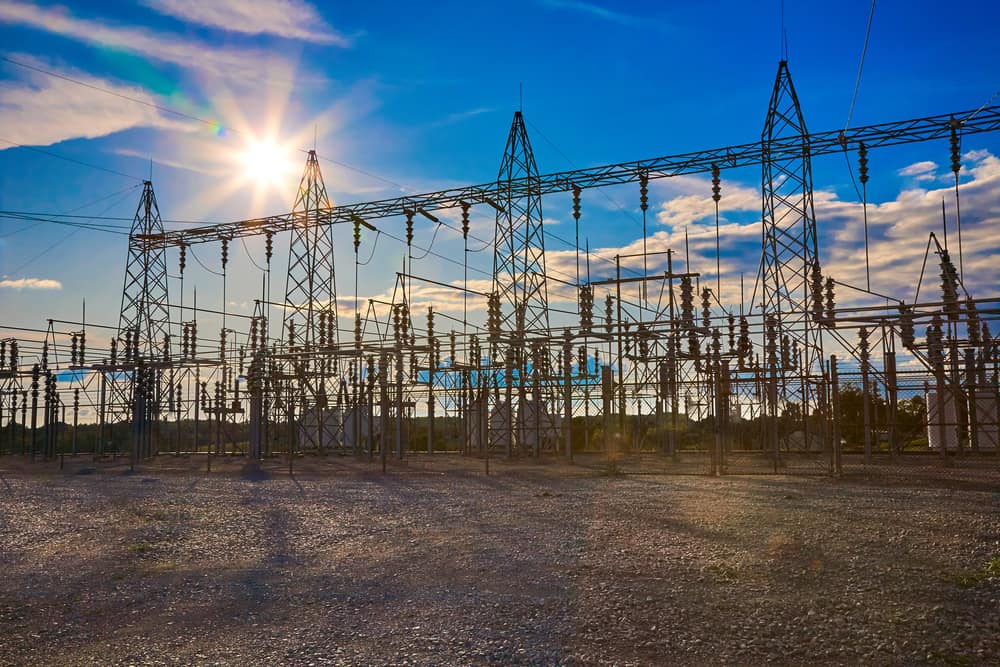 The city runs regular audits to ensure meter readings are correct, as well as a homeowners incentive package for new Cuyahoga Falls residents.
How to Set Up Electricity in Cuyahoga Falls
Electric lines were first set up in Cuyahoga Falls in 1888. Since then, the city has been responsible for electric billing. The city currently collaborates with American Municipal Power to bring wind, combustion sources and hydroelectric energy to meet the demands of residents in the area.
Wondering about their hours of operation? The Cuyahoga Falls Electric Department is open from 7:30 am to 4:00 pm from Monday to Friday. To set up an account, you can either call the department at (330) 971-8250 or visit their office at 2310 2nd St, Cuyahoga Falls, OH 44221.
Cuyahoga Falls Water
The Cuyahoga Falls public utilities department is responsible for all utility billing payments regarding water as well. They have a simple online website that lets you set up things like water, sewer, and garbage. You can easily pay your Cuyahoga Falls water bill online through the site too.
How to Set Up Water in Your New Home
To set up water for your new Cuyahoga Falls home, you can call (330) 971-8130 or visit the same office address listed under the Electric section. You will sign up with a customer service representative in person. New customers should expect to pay an application fee of $10 and a $200 to $250 deposit.
Cuyahoga Falls Sewer & Sanitation
Cuyahoga Falls sewer and Cuyahoga Falls sanitation are also run by the city's utility billing department.
The Stormwater Inspection program also offers a free service for homeowners and renters. Through the program, you can get a complimentary inspection to see if your house is providing a clean water inflow to the Cuyahoga Falls sewer system.
How to Set Up Sewer Utilities for Your New Home
You can easily set up your Cuyahoga Falls utilities by going to the city's office or calling in at (330) 971-8010. You'll need proof of property ownership or a rental agreement, as well as your photo identification. Expect to pay the same $200 to $250 for a deposit as well as the application fee.

The Cuyahoga Falls trash services are run by the same team as sewer and sanitation. In addition to handling payment processing and setting up new trash pick up services, the city also runs a drive-up payment drop box near the Municipal Building's main parking lot. If you forget to make a payment for your trash services, you can drop it off or call in for additional options.
When you use Cuyahoga Falls utilities for full-service trash, you'll get one 95-gallon trash can. You can also throw out up to 15 additional bags of yard waste every week, but the bags must be purchased from local retailers. In addition, you can provide up to five bundles of limbs and brush every week.
How to Set Up Trash Pickup for Your New Home
You will set up your trash services at the same time as when you set up your other utilities. Call in or visit the local office to open your account. They'll request proof of renting or owning a home in the city.
Cuyahoga Falls Recycling
Once you decide to move to the area, the city government can easily help you with Cuyahoga Falls recycling services. Each customer receives a 95-gallon recycling can. City staff members will help you set up your recycling services, handle past due bills, and figure out which day the recycling truck will arrive at your home. If you need help, you can easily call the city or stop by in person.
While you can get full service with trash and recycling, you can also choose to have only trash pickup. Though the city doesn't offer a recycling-only option, so you will need some type of garbage services as well.
How to Set Up Recycling for Your New Home
When you set up your trash pickup at the city's utilities office, you will automatically get the option of setting up your recycling plan. If you choose to have recycling, the city will give you a recycling cart for pickup. You'll want to keep this cart free from non-recyclable items as the city could charge you $30 for contaminating the truckload.
Paying Your Cuyahoga Falls Utility Bills
You can pay your utility bills in five different ways. You can use an automatic bank draft on the date you choose or leave a payment in the city's dropbox found in the municipal building's parking lot. To pay by mail, you can put a money order or check in the return envelope which comes with your monthly statement.
The bill can also be paid in person on the first floor of the municipal building where the utility billing office is located. Or you can use the online portal for payments after setting up a login. It is possible to make your payment with a check, cash, MasterCard, Discover or Visa, if you prefer to pay over the phone.
Do Cuyahoga Falls Utilities Offer a Budget Billing Option?
The city offers standard billing as well as budget billing. With budget billing, the city charges your average bill cost each month. This means you pay the same cost each month instead of a drastic increase or decrease based on the changing seasons.
If you want to use budget billing, they require customers first have the city's utilities for a year, so they can take an accurate average. To get started, your account must also be up-to-date on payments. The budget billing evens up in January and July to make up for any differences between your average payments and what you are using month to month.
How Do I Cancel Utilities?
If you are leaving Cuyahoga Falls, you will want to cancel your utilities. You can do this by calling the municipal office at the same number of (330) 971-8250. The customer service representative will typically request a forwarding address, the day you want to terminate services, and potential access to your current location.
If you need to handle a past-due bill before you move, the billing department can help you take care of it at the time of your call.
Make Your Move Easier by Setting Up Your Cuyahoga Falls Utilities
Moving can sometimes be stressful, but your utility bill doesn't have to be. By setting up your Cuyahoga Falls utilities in advance, you can make your move as stress-free as possible. A simple visit to the Cuyahoga Falls utility billing department may be all you need to get started.
Moving to or from Cuyahoga Falls soon? Our Cuyahoga movers would love to help with your relocation! Give us a call today at (330) 359-1491 or fill out the form on this page for a free moving quote!