Columbus is the largest metropolitan area in Ohio. Columbus serves as both the Franklin County seat and Ohio state's capital. Since the 1950s, Columbus has experienced a lot of growth and redevelopment, and is considered a wonderful place to live with a diverse, thriving economy. But is Columbus affordable? That's surely at the forefront of your mind if you're planning to move to Columbus. There are a lot of things to consider when determining whether or not a new location will work for your budget; many people focus on the cost of real estate, but there are so many more factors that will affect your bank account. Our guide includes all those factors, from the prices of everyday items, to tax rates and wages, and so much more!
Columbus Cost of Living Index
How far will your money go in Columbus? If you're relocating, finances are a major factor in how the transition will go. It's important to figure out if you can afford your new life once you're settled in Columbus. There are so many facets of the financial picture to consider: the size of your family, your salary, and your interests and lifestyle. A great first step is looking at the cost of living index, which shows how affordable or expensive Columbus is compared to the rest of the US. Depending on where you're moving from, you're in luck: Columbus's overall cost of living index is 7.8% lower than the national average. 
The cost of living index is a good place to start to get a broad idea of what to expect when transferring to Columbus. However, it doesn't mean that everything in Columbus will be 7.8% cheaper than anywhere else. For example, groceries work out to only be 1% less expensive in Columbus, and healthcare is only 8% cheaper. Transportation prices in Columbus are around 3% less expensive than the national average. That may not sound like a lot of savings, but housing and utilities are a different story. Housing in Columbus costs about 23% less than the national average, and utilities will cost you about 22% less. According to Columbus' consumer price index, about 30% of Columbus residents' income is spent on housing, 8% on transportation, 6% on food, 5% on insurance, 5% on healthcare, and 17% on all other items.
Cost of Groceries, Food, Gas & Household Items in Columbus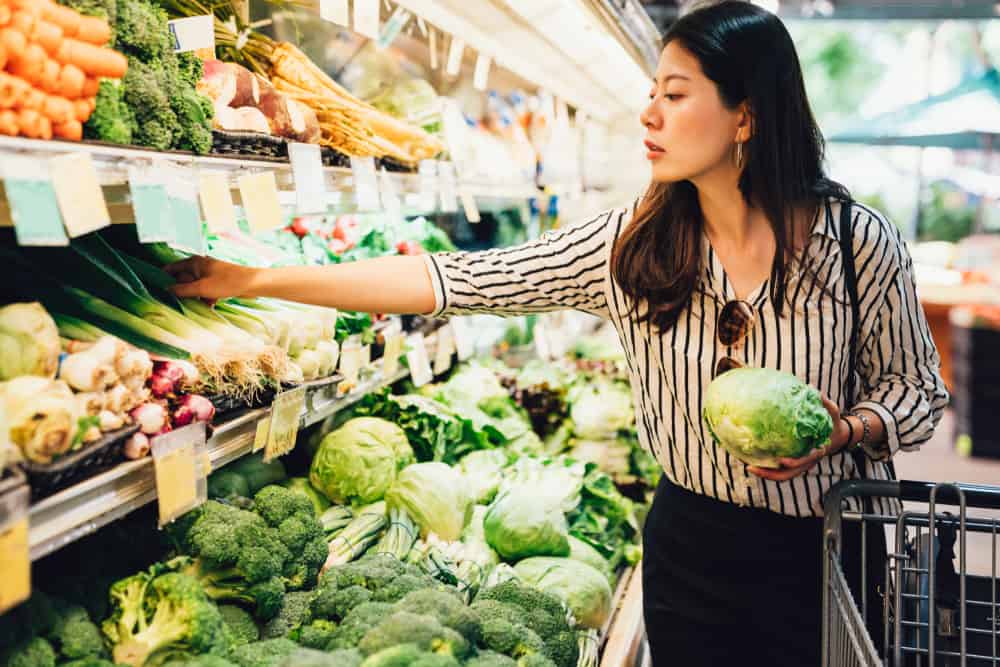 Looking into the prices of everyday goods and services in Columbus is a must – you don't want to experience sticker shock every time you need something at the store! Researching costs of day to day expenses like groceries, utilities, and basic social activities will help you form an even more clear picture of what to expect financially in Columbus. 
What does it cost to live in Columbus when you factor in everything else? Columbus is an expensive place to live and here are some selected items people purchase so you can compare. This is what Columbus residents spend on common goods and services:
Common Household Columbus Expenses:
Steak (Ribeye, 1lb) $12.81
Milk (regular 1/2 gallon) $1.45
Eggs (1 Dozen) $1.01
Potatoes (5 lb bag) $2.80
Bread (1 loaf) $3.40
Beer (Heineken's 6 pack) $8.72
Average Cell Phone Bill $175.49
Average Cost of Gasoline (per gallon) $2.495
Average Cost of Utilities (per month) $139.53
McDonald's Burger (1/4 Pounder) $3.79
Large Pizza $9.74
Movie Ticket (1st run) $10.54
Columbus Real Estate Market
Real estate costs are about 23% lower in Columbus than the national average. Currently, the average price for a home in Columbus is $231,525, or $151 per square foot. Columbus's real estate market is very competitive right now. Housing prices have gone up by almost 16% since last year, and Columbus homes are selling almost 22% faster. Homes in Columbus go to pending in 3-5 weeks, usually for about 3% over asking. Buyers are sometimes going as high as 8% over asking price and waiving contingencies to get their offers to the top of the pile.
About 61.9% of Columbus residents own their homes. Most workers in Columbus have a commute of about 22.5 minutes, which is a little faster than the average commute across the US. 81.3% of commuters in Columbus choose to drive alone to work, so most households own two cars.
Renting in Columbus – Average Rent in Columbus
Renting your home is definitely a popular option in Columbus! Almost 40% of Columbus residents rent. Average cost of rent in Columbus is $1007, which is about 4% higher than last year. You can expect apartments to average to be about 883 square feet in Columbus.
If your budget is tight, try apartment hunting in Willow Creek, Greenleaf, or Beachwold. The most expensive Columbus neighborhoods are Weinland Park, NECKO, and Peach District. The most popular Columbus neighborhoods for renters are North Linden, Hilltop, and Cherry Creek.
If you're looking to rent a home in a more affordable Columbus neighborhood, look in Barnum, Mar Lee, or Westwood. Mid-range neighborhoods include Chaffee Park, Regis, and Hampden. The most expensive Columbus neighborhoods for home rentals are Congress Park, Cherry Creek, and LoDo.
Average Salary & Household Income in Columbus
Even if you're working in the same industry and/or keeping the same occupation, relocating doesn't guarantee your salary will stay the same. The average salary in Columbus is $66,000. Hourly workers earn an average $18.20 an hour. Of course your level of experience and expertise is a huge factor in your earning power too. Much of Columbus's workforce includes software engineers, operations managers, and project managers. Columbus software engineers earn an average of $78,000; operations managers earn around $67,000, and project managers make an average of $71,000 a year. Registered nurses who are paid hourly earn an average of $28 an hour. Licensed practical nurses earn $21 an hour. If you're an administrative assistant who is paid by the hour, you can expect to earn around $16. Wages have decreased a bit in Columbus, dropping about 1% in the last year.
Salaries aside, the most popular occupations in Columbus are administrative, sales, and management positions. Top industries in Columbus are healthcare and social assistance, retail, and manufacturing.
Median household income in Columbus is $64,052. This number is increasing by about 0.452% a year. The unemployment rate in Columbus is 4.8%, and 21.2% of Columbus's population lives at or below the poverty line. Females ages 25-34 are most affected by poverty in Columbus.
Income, Sales, & Property Taxes in Columbus
Tax rates are definitely key in figuring out whether or not a location will be affordable for you. Property taxes, sales, and income taxes can vary a lot and make a big difference in your paycheck and mortgage payments! Here is a breakdown of tax rates in Columbus:
Columbus Income Tax Rate
If you work in Columbus, Ohio, you will pay the same income tax no matter which tax bracket you fall into. The income tax rate in Columbus is 2.5%.
Columbus Sales Tax Rate
Columbus's total sales tax rate is 7.5%. Sales taxes are allotted to three different jurisdictions: Ohio state takes 5.75%, Franklin County receives 1.25%, and the remaining 0.5% are special taxes.
Columbus Property Taxes
Property taxes aren't fixed amounts. They will depend on the value of the property you buy in Columbus, its size, and where your lot lines are. However, it is estimated that you should expect to pay about 1.48% in Columbus property tax, vs the national average of 1.070%.
Columbus vs Pittsburgh & Cincinnati
Overall, Columbus is 2.3% less expensive than Pittsburgh. Some things are more expensive in Columbus, like housing, but the overall cost of living in Columbus is less than Pittsburgh. On the other hand, living in Cincinnati is 0.44% higher than Columbus. So, if you're looking for affordable living, you can't go wrong with Columbus.
Is Columbus affordable for you?
Moving to a new location is a big financial decision. Overall, Columbus is considered a more affordable place to live than many other cities in the US. Whether or not that will be true for you depends on your career, where you want to live in Columbus, and how you like to spend your money. Depending on where you lived before, relocating to Columbus could be great for your budget!
Are you researching the cost of living in Columbus because you're moving here? If so, Krupp moving can help! We're the most affordable Columbus movers, and you won't sacrifice quality! Give us a call at 614-892-9046 to get started on your free quote!